Animambo Bongo
Regular price

Sale price

£24.50
Hurry, only 1 item left in stock!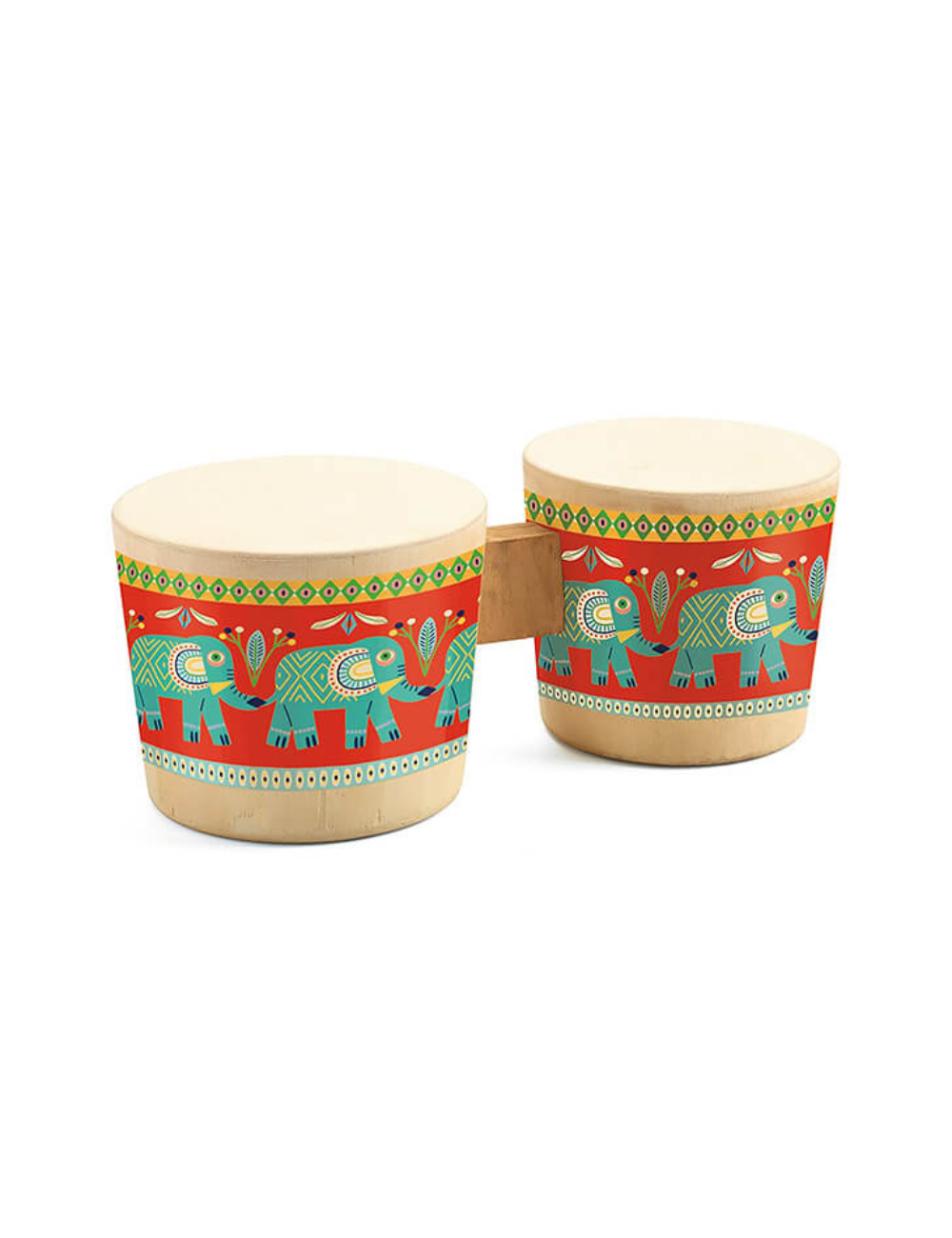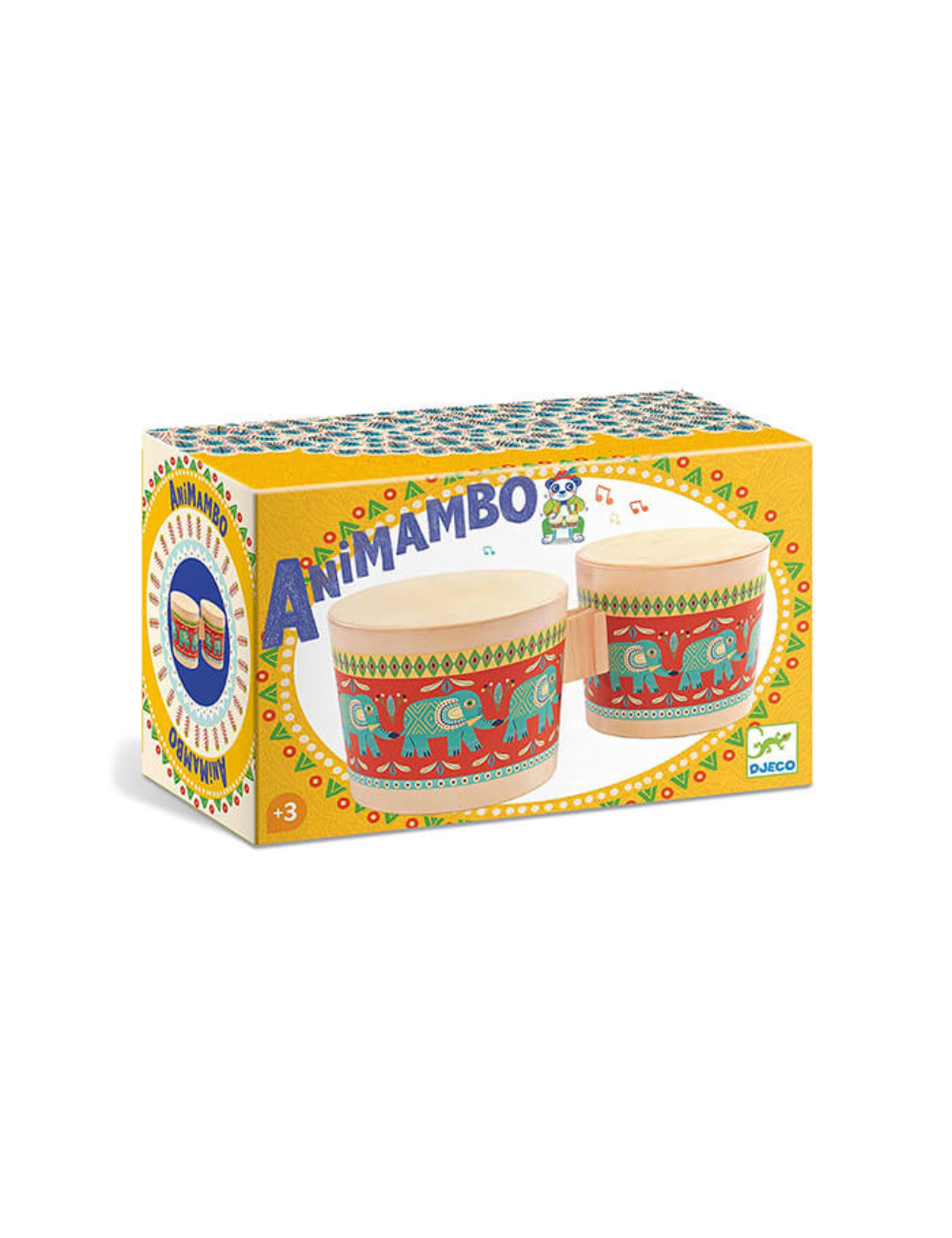 Product Details
A marvellous wooden bongo with a colourful elephant motif. Simply, use the palms of your hands or fingers to strike the two sound boxes, which need to be freestanding to make the right sounds.
A percussion instrument, ideal for introducing little ones to music, learning to recognise sounds and developing a sense of rhythm. Great for developing hand-eye coordination and patience as tunes are learnt and repeated. Why not talk about different instruments and which part of a band they belong to – wind, string or percussion?
This bongo has 2 different sized connected drums.
Animambo is a colourful carnival where animals go marching past with a fanfare. Join in the fun with other musical instruments from the range and make your own little band.