Botanical Balance - Calming Facial Tonic
Regular price

Sale price

£17.95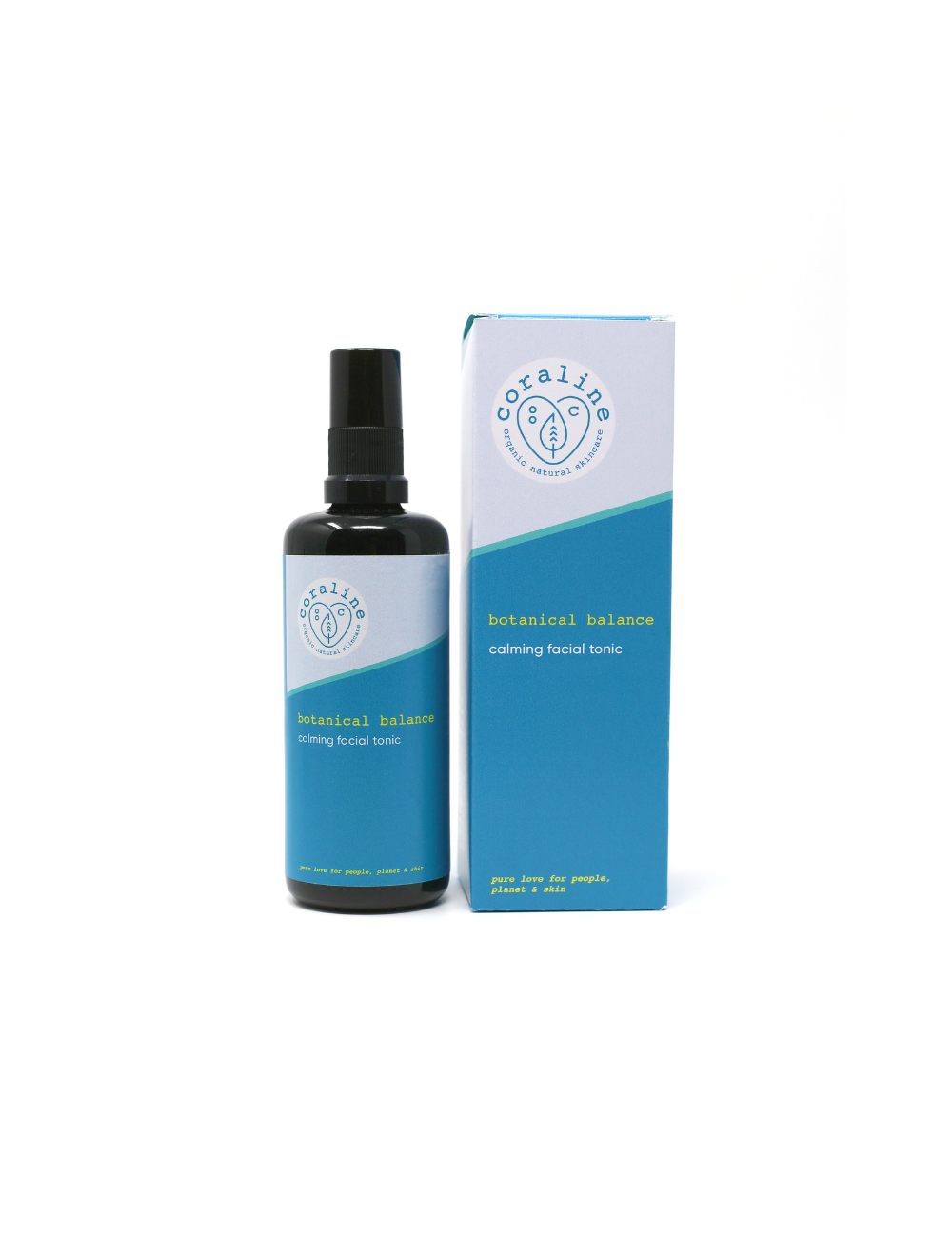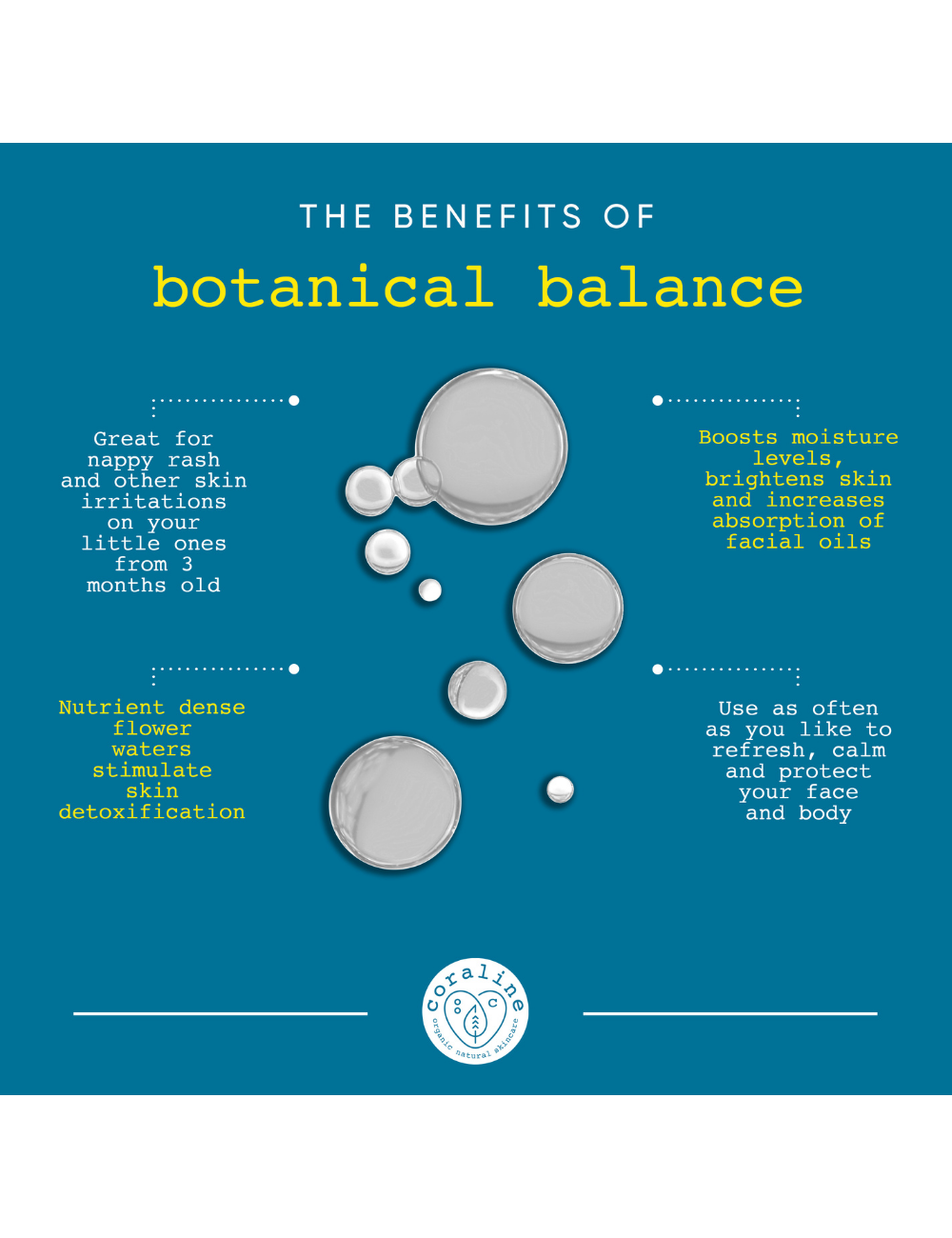 Product Details
Botanical Balance is a gentle, calming and naturally scented tonic which balances, brightens and detoxifies your skin. Can be used as a primer to increase absorption of facial oils, or used on its own and as often as you like throughout the day to refresh, calm and replenish tired, dry and irritated skin. It has remarkable therapeutic properties which help hydrate your skin, tighten pores, and promote healing.
It is made using a delicate blend of organic botanical flower waters including lavender de Provence and Damask rose to soothe your skin and your senses.
Perfect for all genders, skin types and needs. It is naturally essential oil-free which makes it safe to use on sensitive and rosacea-prone skin.
It is especially beneficial for mature and ageing skin, and for anyone with persistent dry and itchy skin conditions such as eczema or psoriasis.
Kind to your skin during and after pregnancy and breastfeeding. Helps to soothe and refresh tender and delicate areas in a gentle way.
After cleansing, your skin requires a product which hydrates and balances skin pH to ensure a healthy skin microbiome.
100ml
Top Tip:

To create a natural, luxurious and preservative free 'in hand' moisturiser simply spritz the hydrating tonic 2-3 times into the palm of your hand and add 6-8 drops of the facial oil of your choice, and apply to your face and neck. Massage gently into your skin to deliver maximum benefits.
Product Care:
Please keep the tonic out of direct sunlight or extreme heat to protect and preserve its beneficial properties.
Allergy Advice:
All our products are 100% natural but occasionally people may have unknown allergies or sensitivities to oils, waxes or botanicals. Do not use if you are sensitive or allergic to any of the ingredients in this product. We recommend to patch test on a small area of your body before first use (leave on for 24 hours).