Calming Chamomile - Chamomile and Yarrow Soap Bar
Regular price

Sale price

£7.95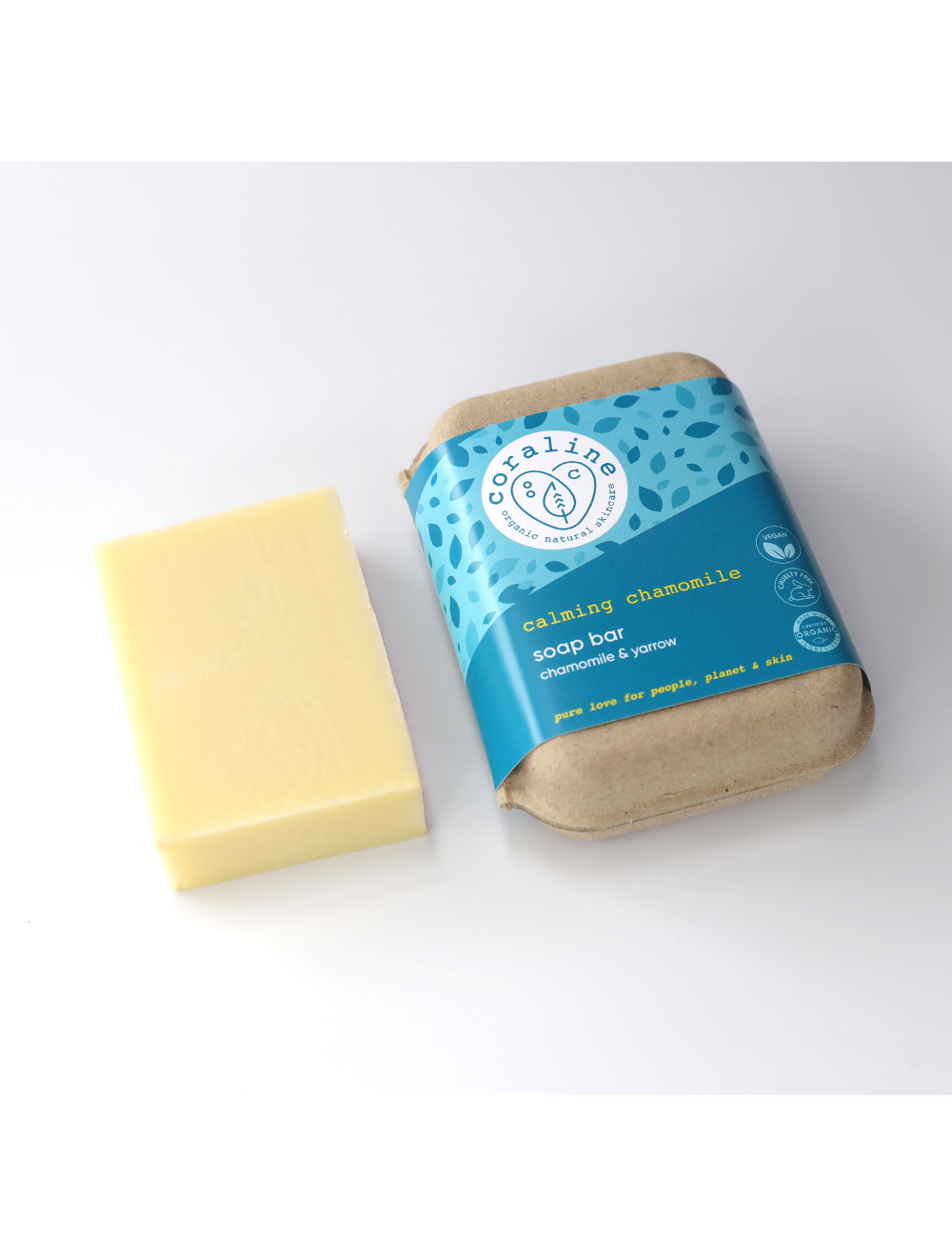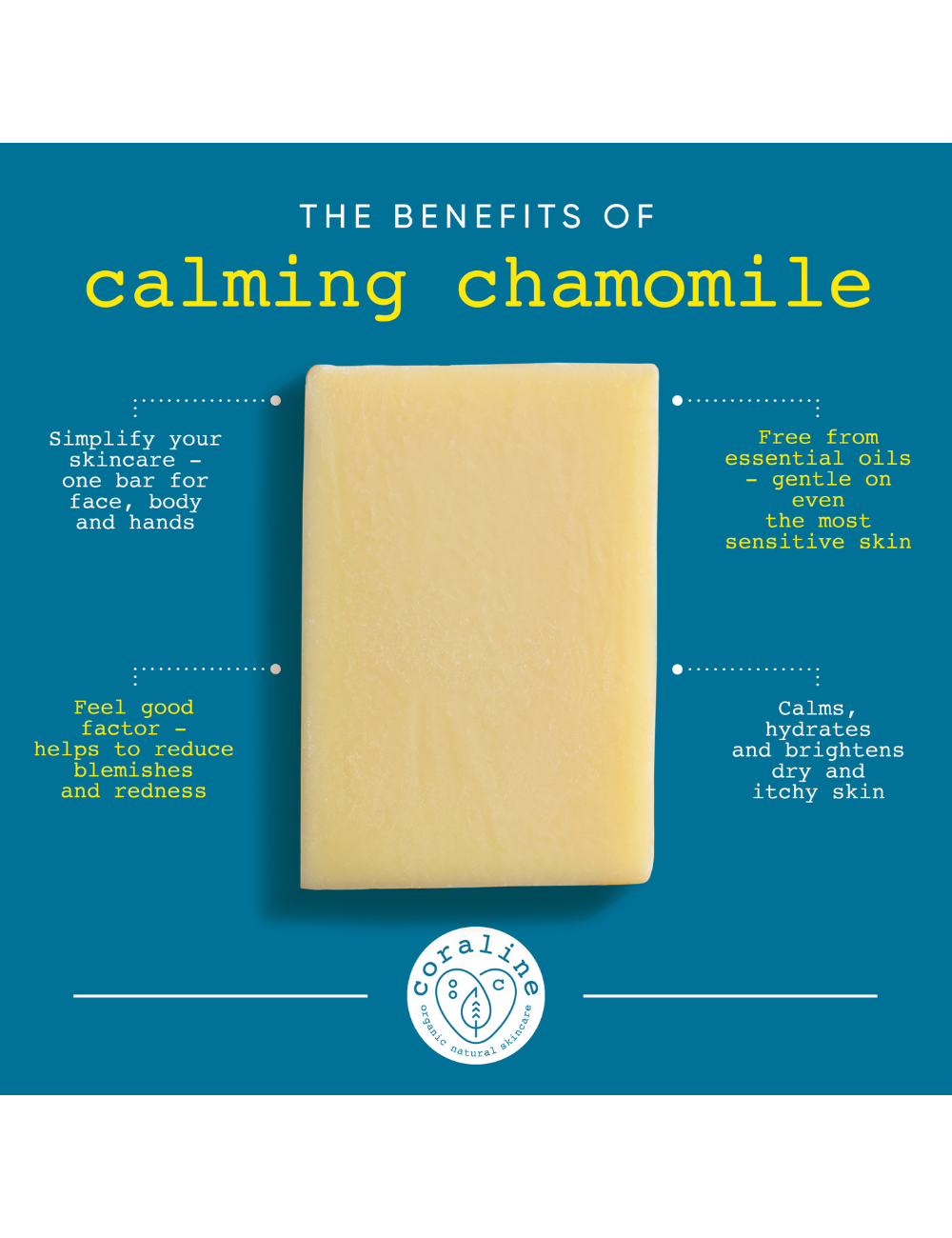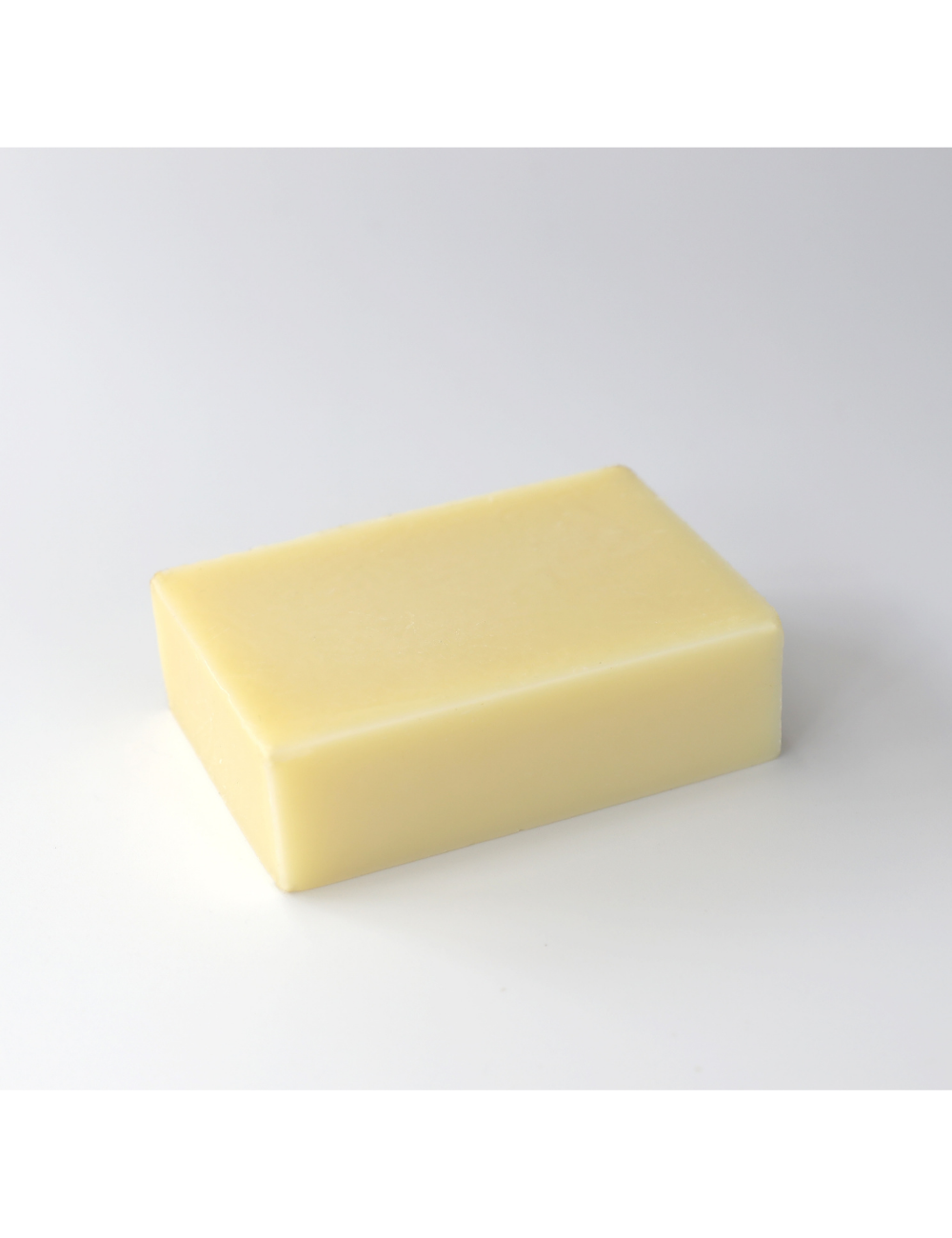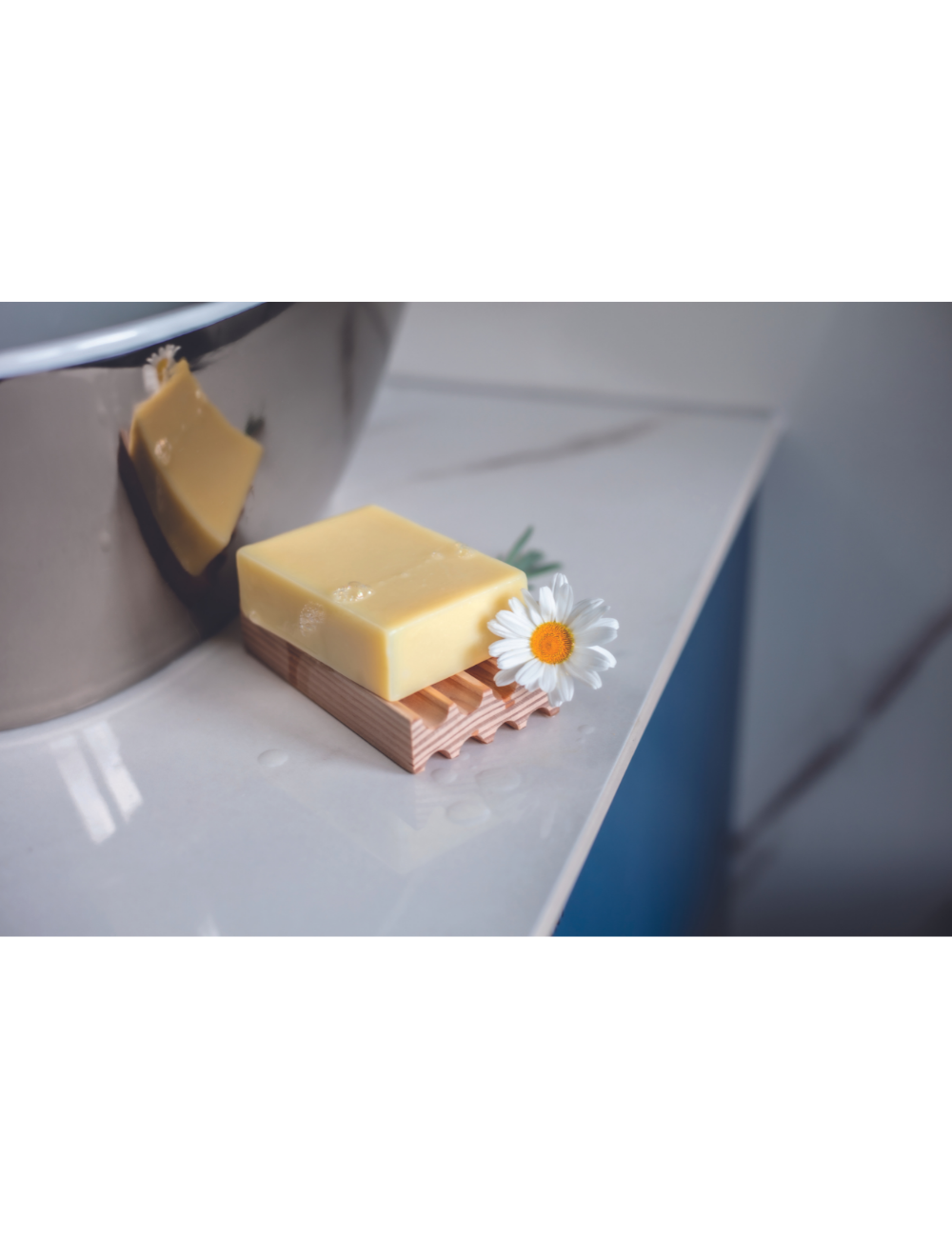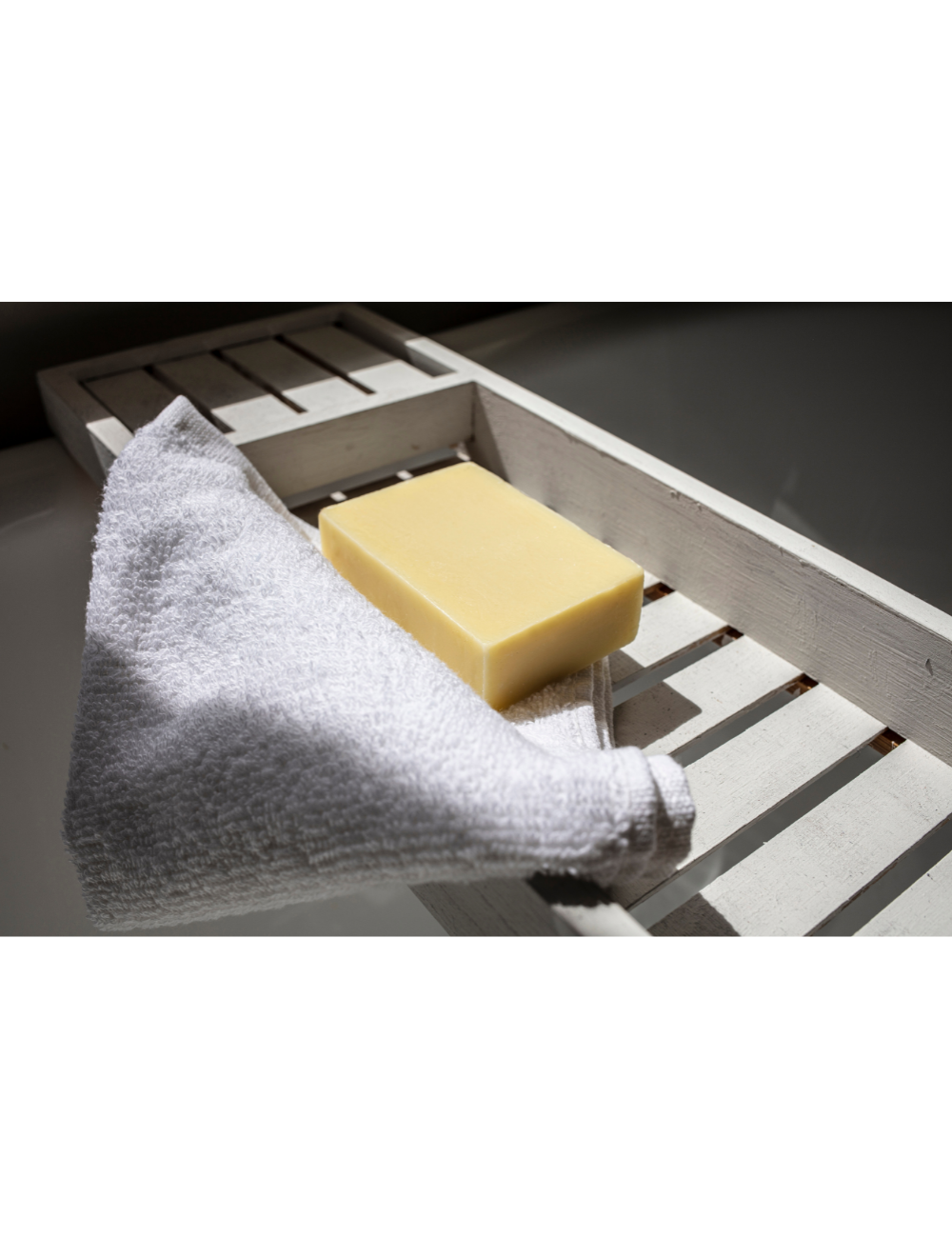 Product Details
A naturally unscented face and body bar, designed to cleanse, soothe and moisturise sensitive, dry and ageing skin. Calming Chamomile is packed full of skin-healing chamomile and yarrow flowers. It has been lovingly formulated for daily cleansing of the face, body and hands to calm, cleanse, repair, hydrate and moisturise dry, itchy and irritated skin.
Naturally essential oil free
For anyone with ingredient sensitive skin
Safe for pregnant or breastfeeding mums, and for little ones from three months old
Gentle and effective on Coraline's skin when she was a baby
100g
How to use: 
Shower or bath:
Once your skin is wet, take the soap bar and rub it all over your face and body using a circular motion to create a wonderfully rich lather. Put the bar down and continue to massage the lather into your skin for maximum benefit. Leave on your skin for 20 to 30 seconds before rinsing off.
Hands:
Run warm water over your hands, then take the soap between your hands and rub for about 10-15 seconds to create a creamy lather. Put the soap down and rub your hands together for 20 seconds to massage it deeply into your hands. Rinse well and pat dry.
Product Care:
We want you to get the maximum benefit from all our soaps. We do not add any stabilisers or other chemicals to our soaps. Due to their delicate nature we recommend that you allow them to dry on a soap dish or rack with draining holes in it.

Safe Use & Allergy Advice:
Wash off product for external use only on face, body and hands from three months
All of our products are 100% natural but occasionally people may have unknown allergies or sensitivities to oils, waxes or botanicals. Do not use if you are sensitive or allergic to any of the ingredients in this product. We recommend to patch test on a small area of your body before first use (leave on for 24 hours). Discontinue use if irritation occurs.