Djeco Mosaic Kit - The Mermaid's Song
Regular price

Sale price

£22.50
Hurry, only 4 items left in stock!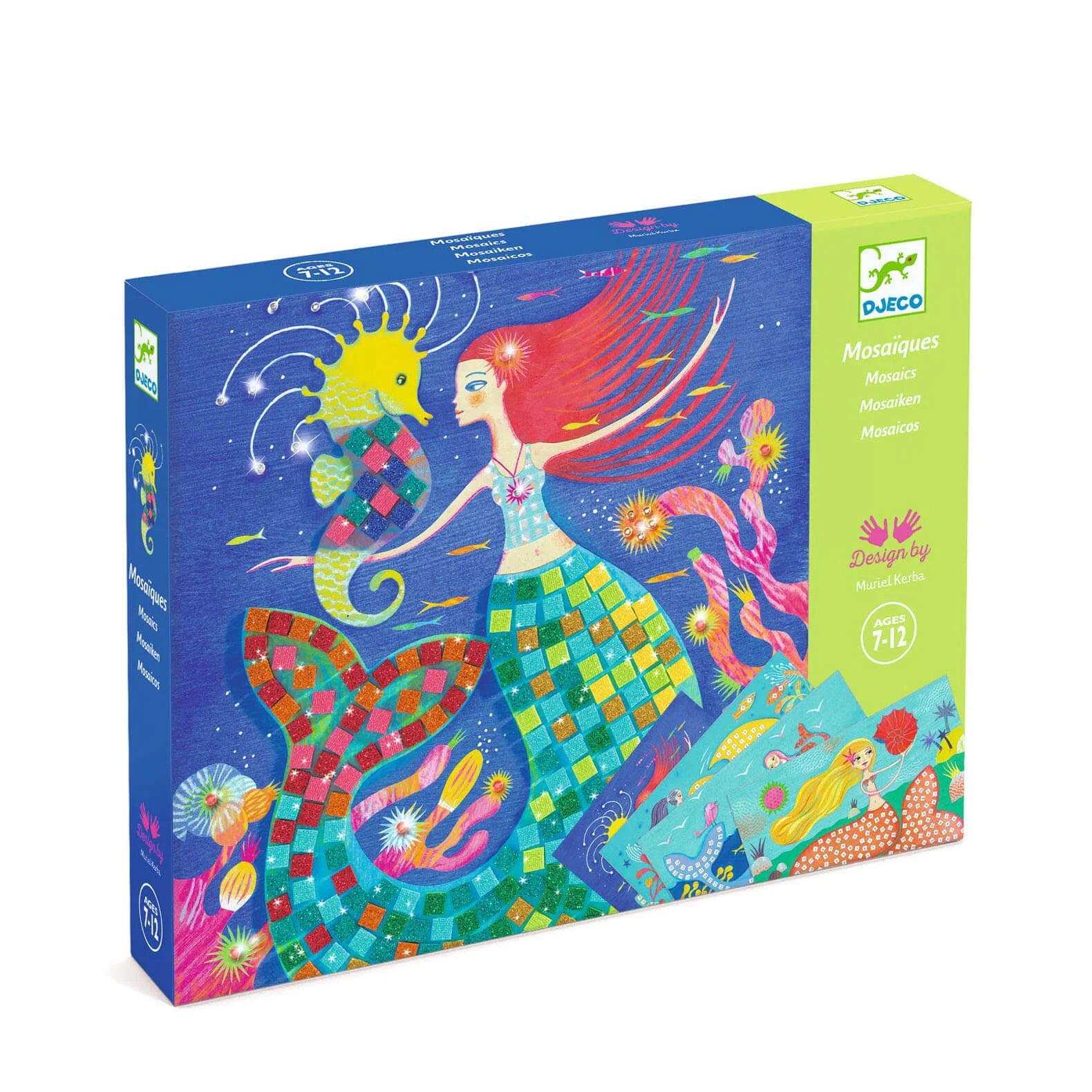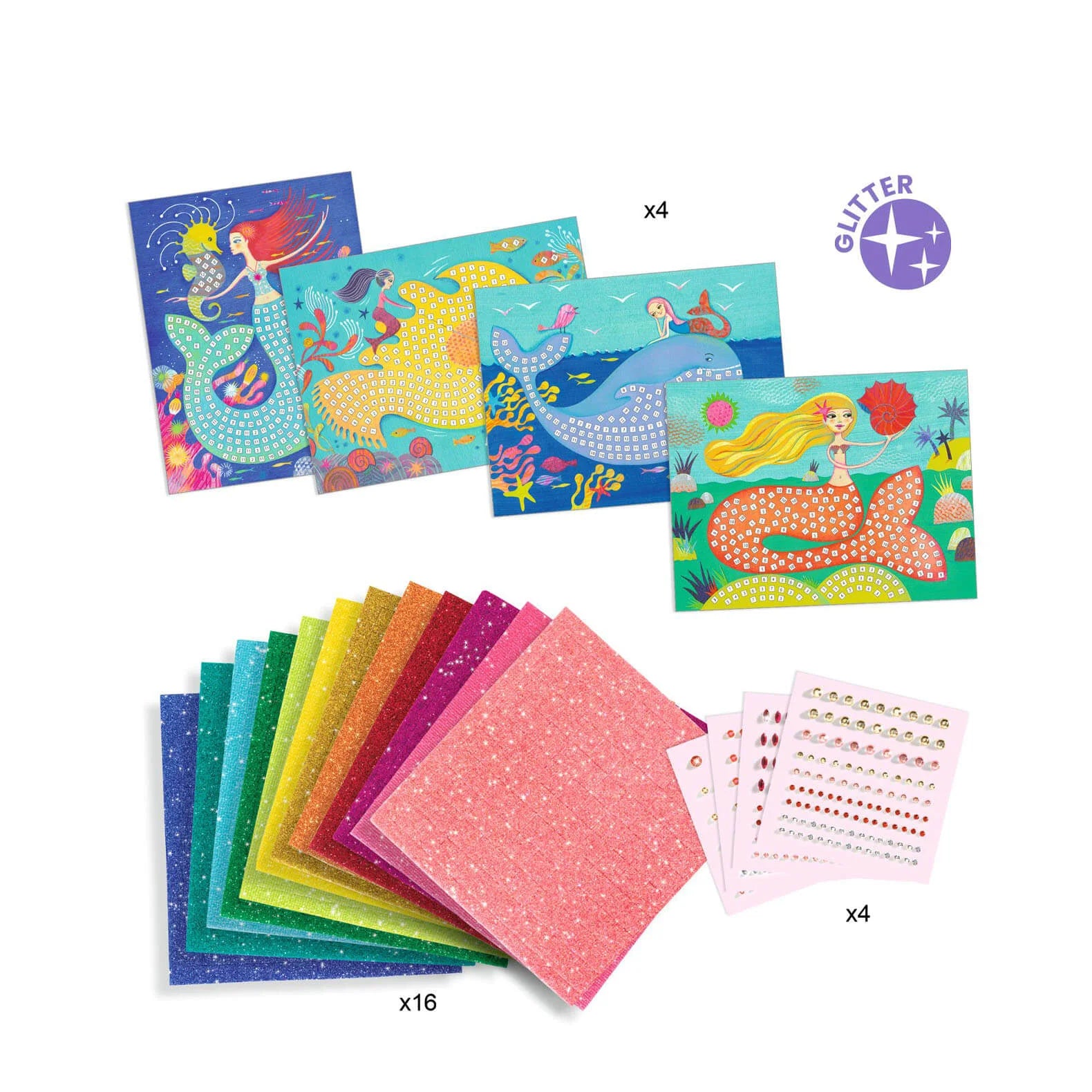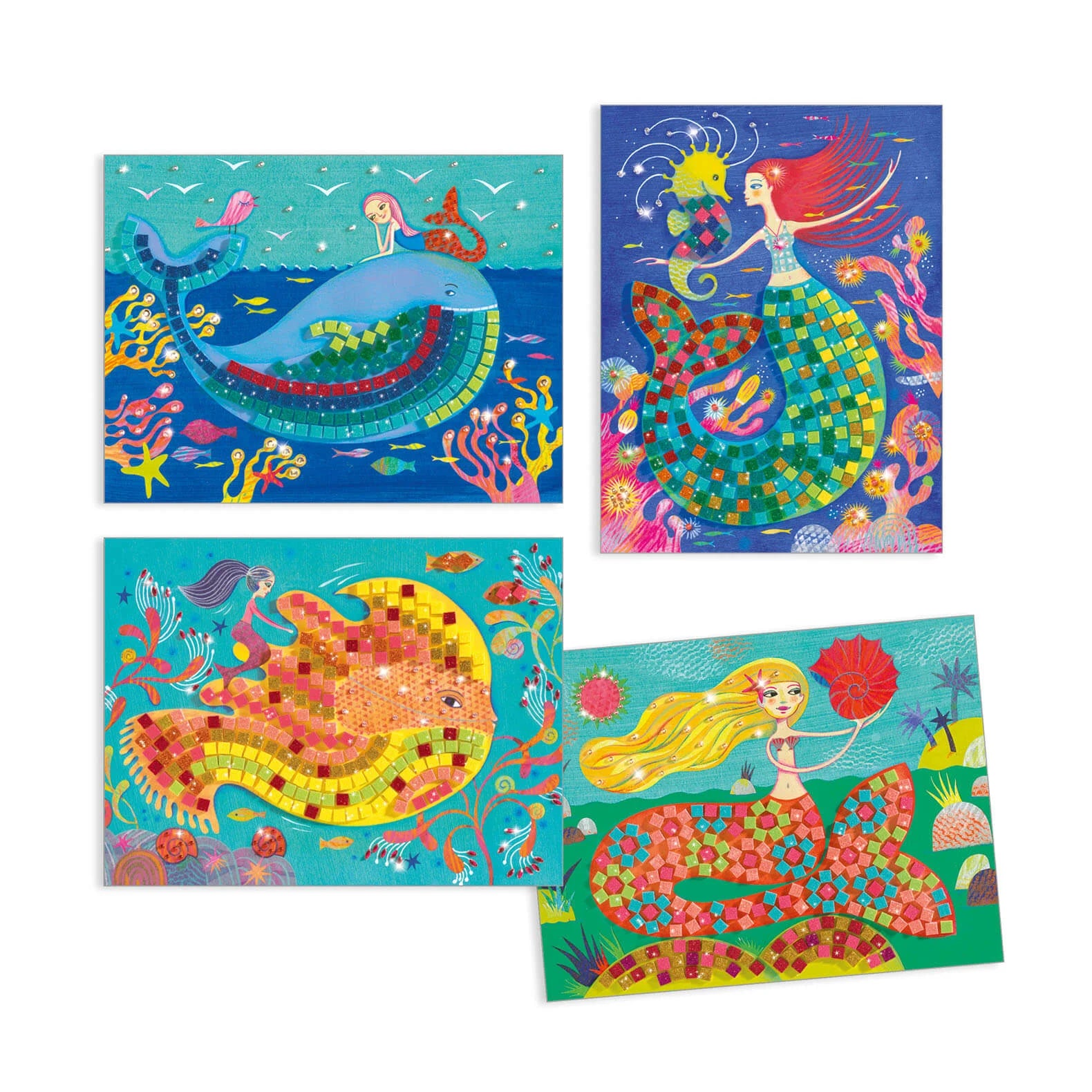 Product Details
A beginners' mosaic set. There are 4 designs to complete with little glittery foam squares and stickers. Children look for the numbers, then stick the pieces onto the right places on the board. As the boards are covered in decorations the mermaids appear, shimmering in the waves.
Recommended Age - 7 Years Plus.
Dimensions - 19.5cm x 26.0cm.
• Contains - 4 illustrated cards, 16 sheets of sticky back glittery foam squares, 4 sheets of stick on rhinestones, 1 colour step by step instructions booklet.
• An introduction to mosaics.
• Adhesive foam squares for use as stickers.
• Glittery material and little rhinestones add sparkle to designs.
• The colour by numbers approach guides children in creating their pictures.
• 1 detailed step by step instructions booklet.