Djeco Nymphea Multi-Craft Set
Regular price

Sale price

£36.50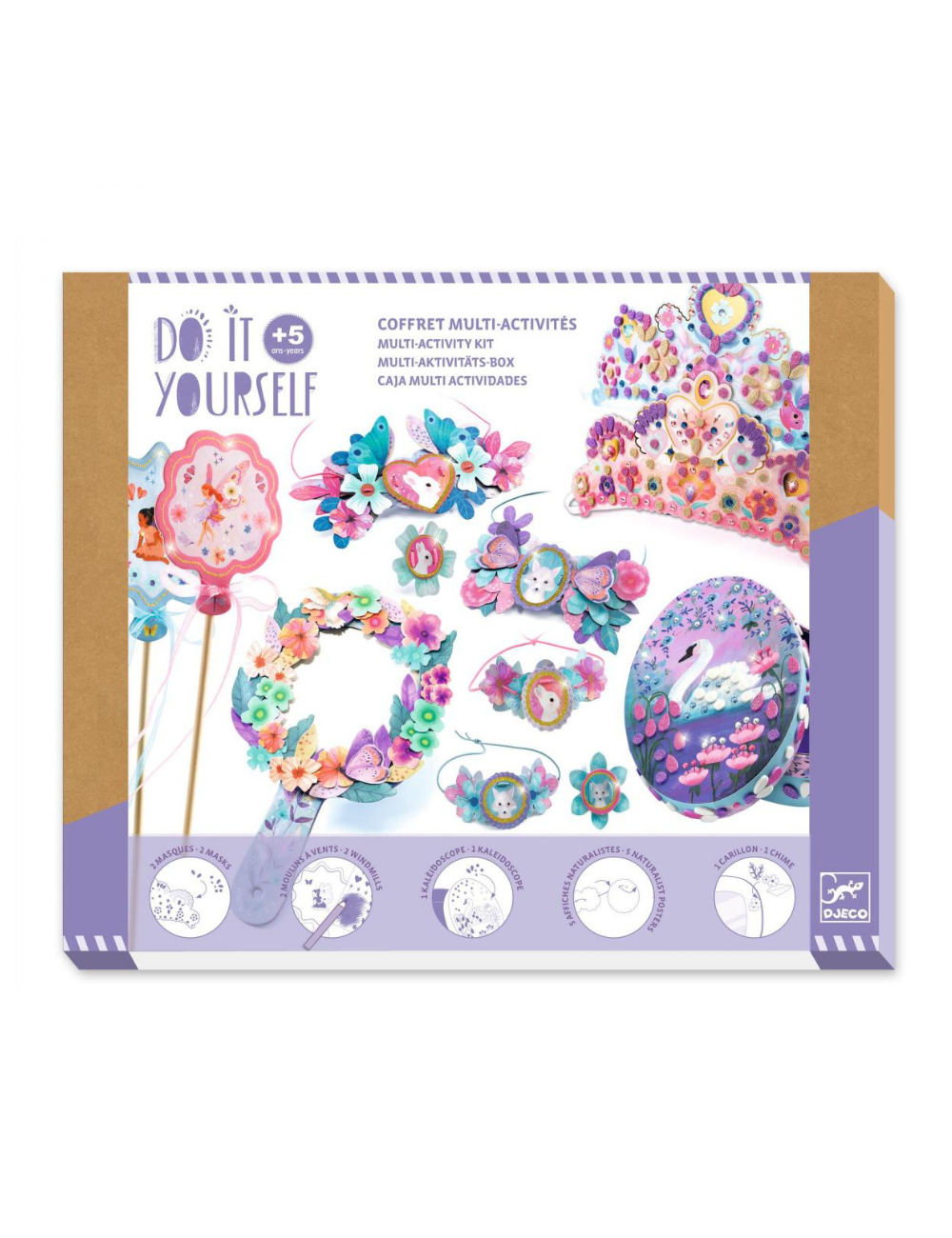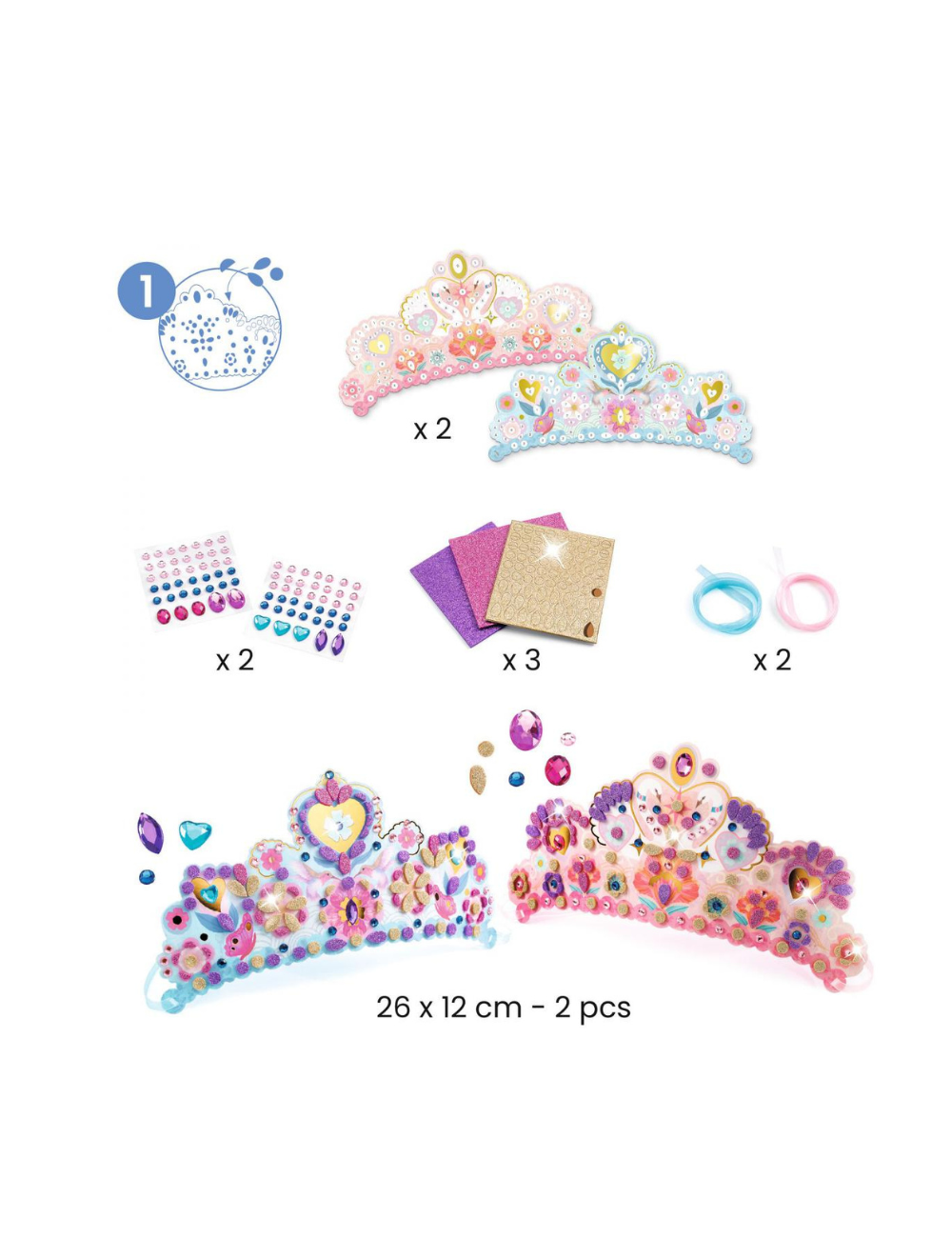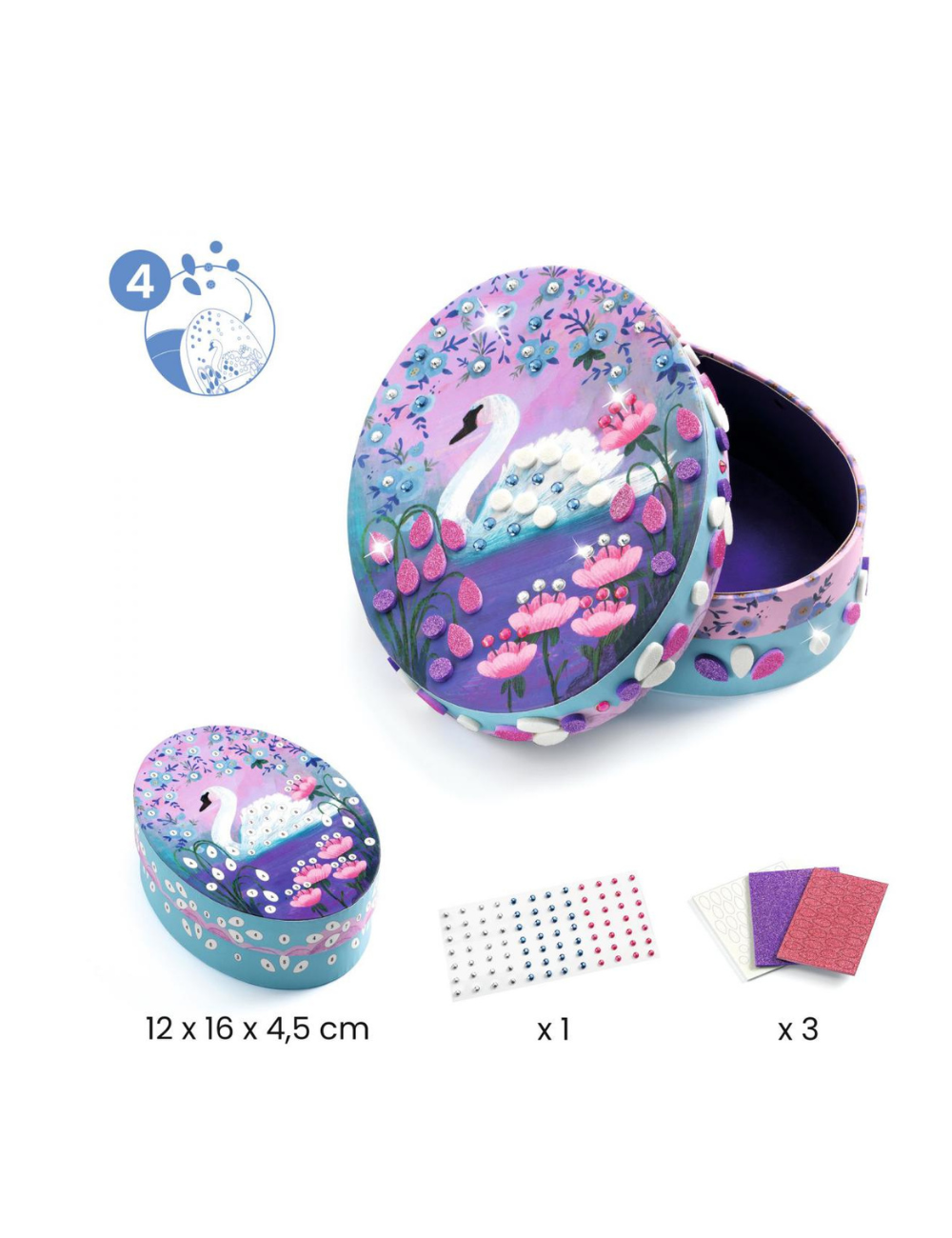 Product Details
Indulge a child's creative side with this all-in-one crafting kit.
Featuring 5 activities and materials to make 12 different creations, children will be immersed in hours of fun and discovery.
Let them make two tiaras with self-adhesive gemstones and sparkly foam stickers, create two magic wands with decals, stickers, and ribbons, craft two jewellery sets by threading the elastic according to the numbers shown on the back of the pieces, design a jewellery box using gem-stone and sparkly foam stickers, and enhance a pretty mirror layer by layer with paper decora-tions for a stunning 3D effect.
This comprehensive set includes premium materials like sparkles and metal, ensuring the crea-tions are nothing short of magical.
The step-by-step instructions guide them through each activity, making it easy to create all 12 items at their own pace and curiosity. With solo or shared activities, your child can enjoy crafting alone or with friends and family.
Contents:
2 tiaras to be decorated with 3 sheets of sparkly foam stickers and 2 sheets of 'gemstone' stickers.
2 sets of jewellery to make with 2 sheets of reinforced laminated paper parts and 2 sets of col-oured elastic cords.
1 jewellery box to be decorated with 'gemstone' stickers and sparkly foam stickers (3 colours).
1 hand mirror to be decorated with 50 illustrated pieces made of strong laminated paper, to be stuck on using double-sided thick foam adhesives that create a special 3D effect.
2 magic wands to create using 2 sturdy card supports to be embellished with decals, 2 sheets of illustrated stickers, 2 wooden rods and 2 organza ribbons.
1 set of instructions for each activity.