Djeco Sand Art - Sea Lights
Regular price

Sale price

£19.50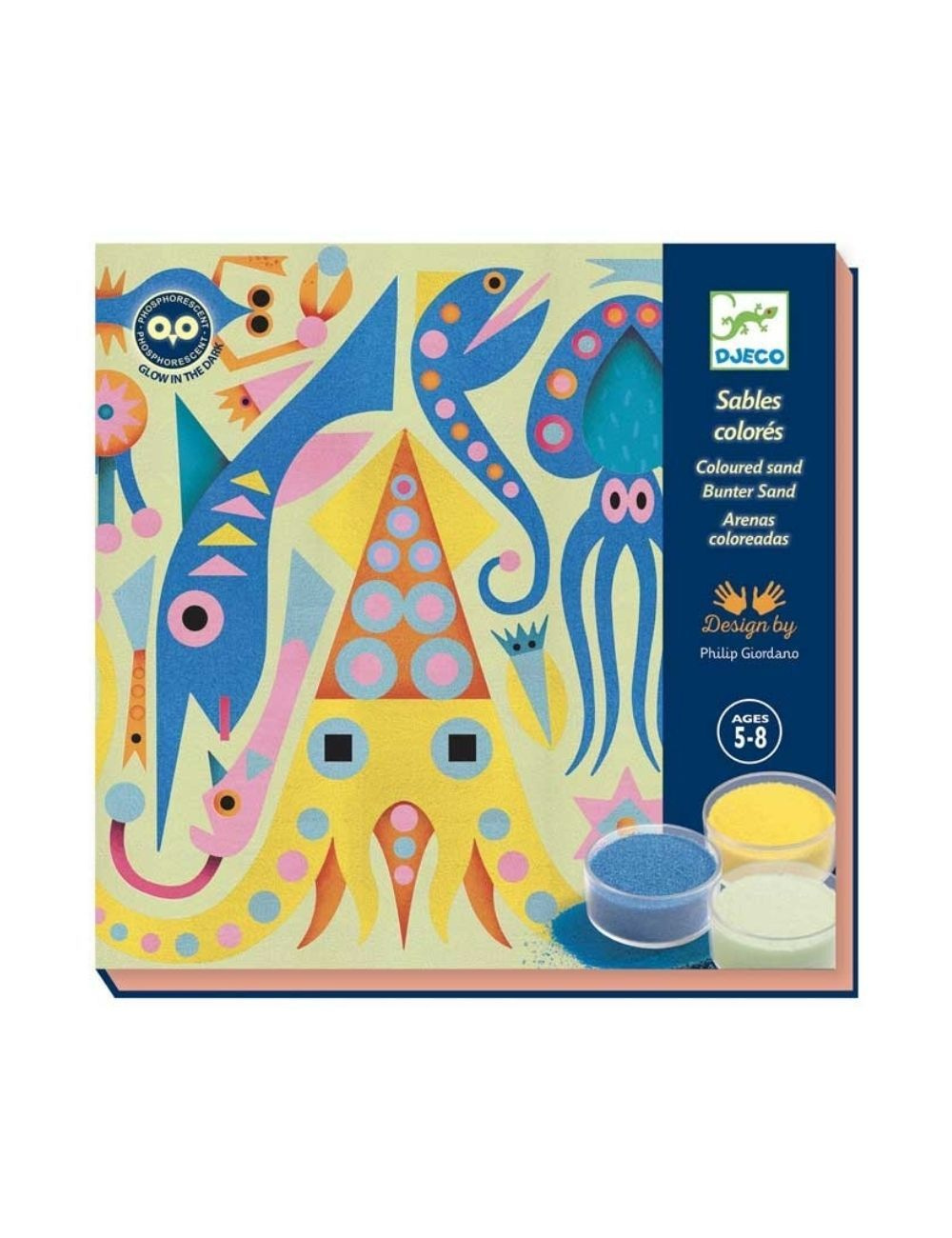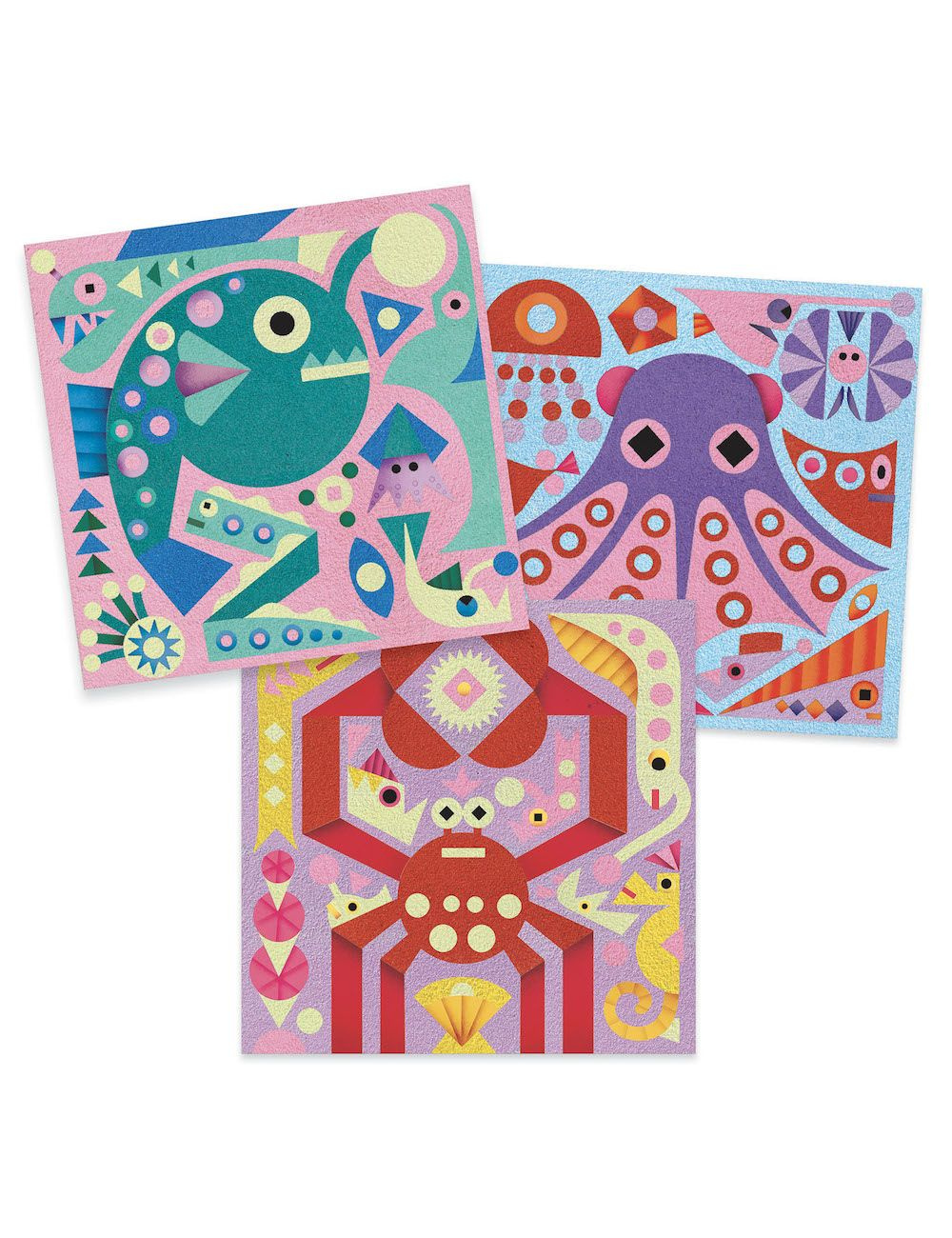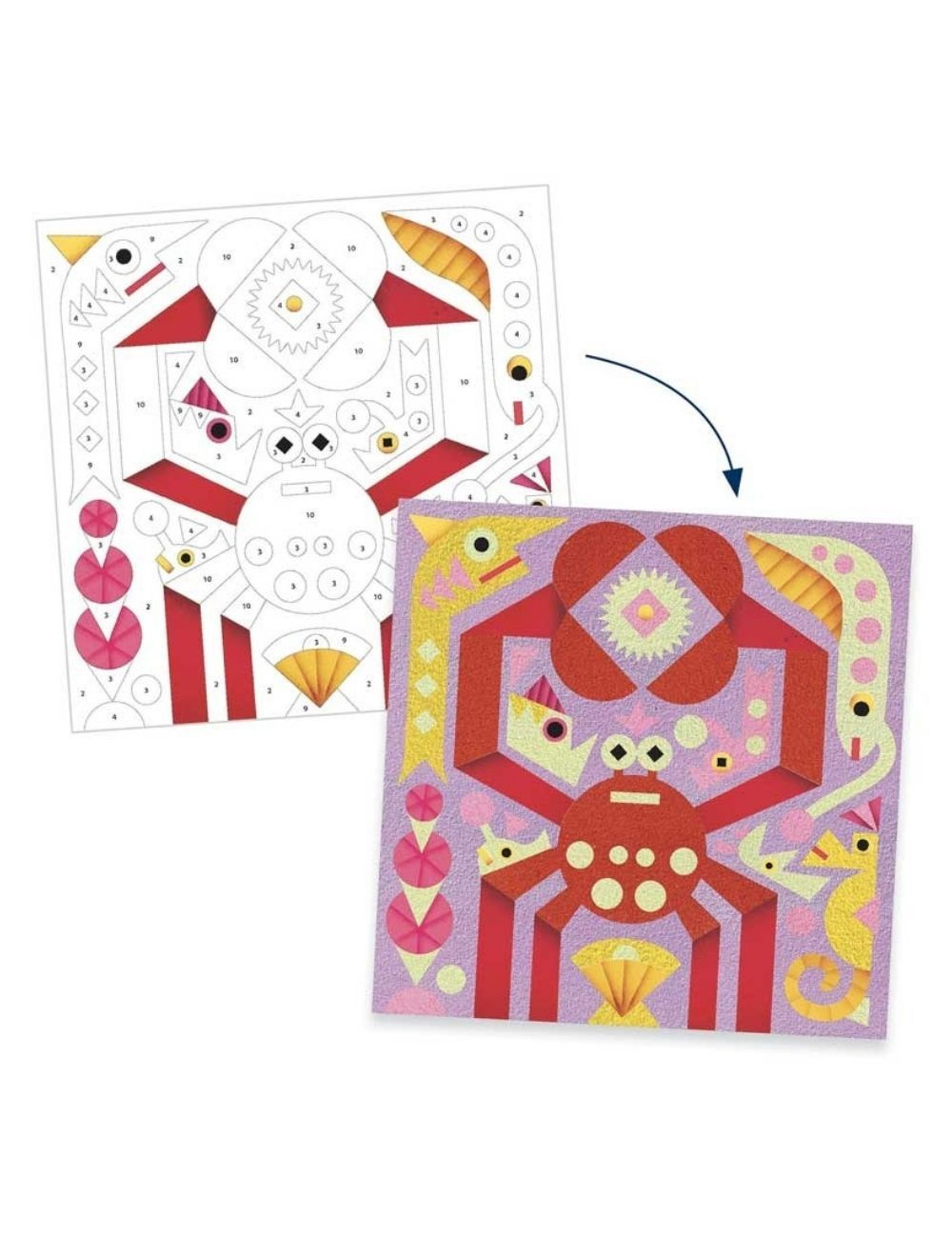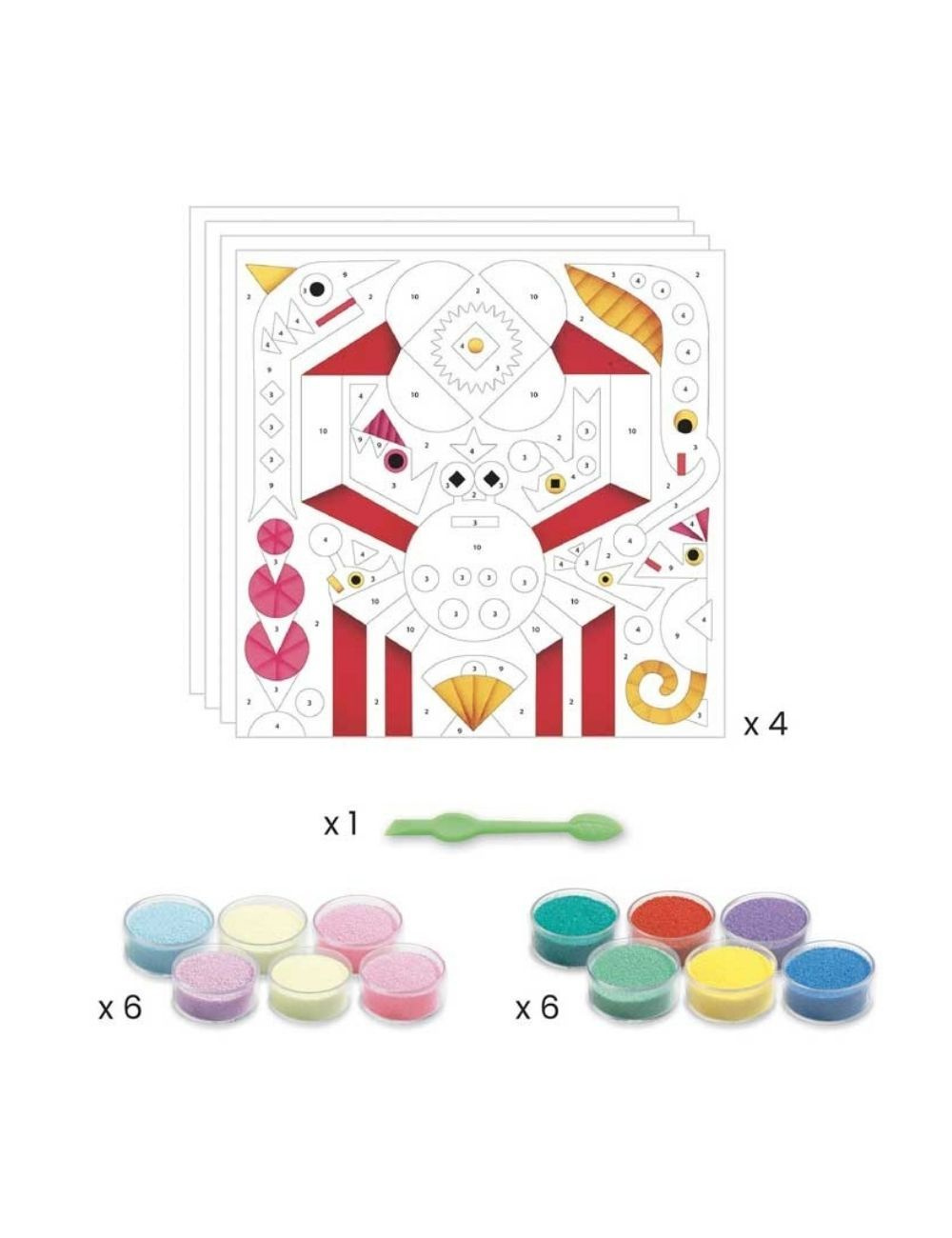 Product Details
Use the coloured sand to complete stunning pictures of inhabitants of the sea!
Sprinkle coloured or phosphorescent sand over the sticky areas. Surprise! The colours glow in the dark!
Keeping the image in the sturdy box, the protective paper is peeled away from the numbered areas using the special tool provided and the sand sprinkled on top following the colour number key. The excess sand is shaken off and once done returned to its pot via the pouring hole in the box.
Beautifully illustrated, the completed Sea Lights pictures will look delightful on any child's wall or shelf and this makes a great alternative to traditional kids painting or drawing by numbers kits. Includes a picture instruction book. Comes in a quality box. Djeco recommend for children age 5 to 8 years old.
Beautiful sand art craft kit
Four templates on very thick card to complete
Each picture 15 x 21cm
6 pots coloured sand and 6 pots of phosphorescent sand
Special tool to peel away protective paper from numbered areas
Detailed follow by picture instruction book
Box dimensions 23 x 23 x 4cm
Alternative to traditional children's painting or drawing by numbers kits
Beautifully illustrated, will look perfect on any wall