Dressable Pomea Soft Body Doll in Yellow
Regular price

Sale price

£32.00
Hurry, only 2 items left in stock!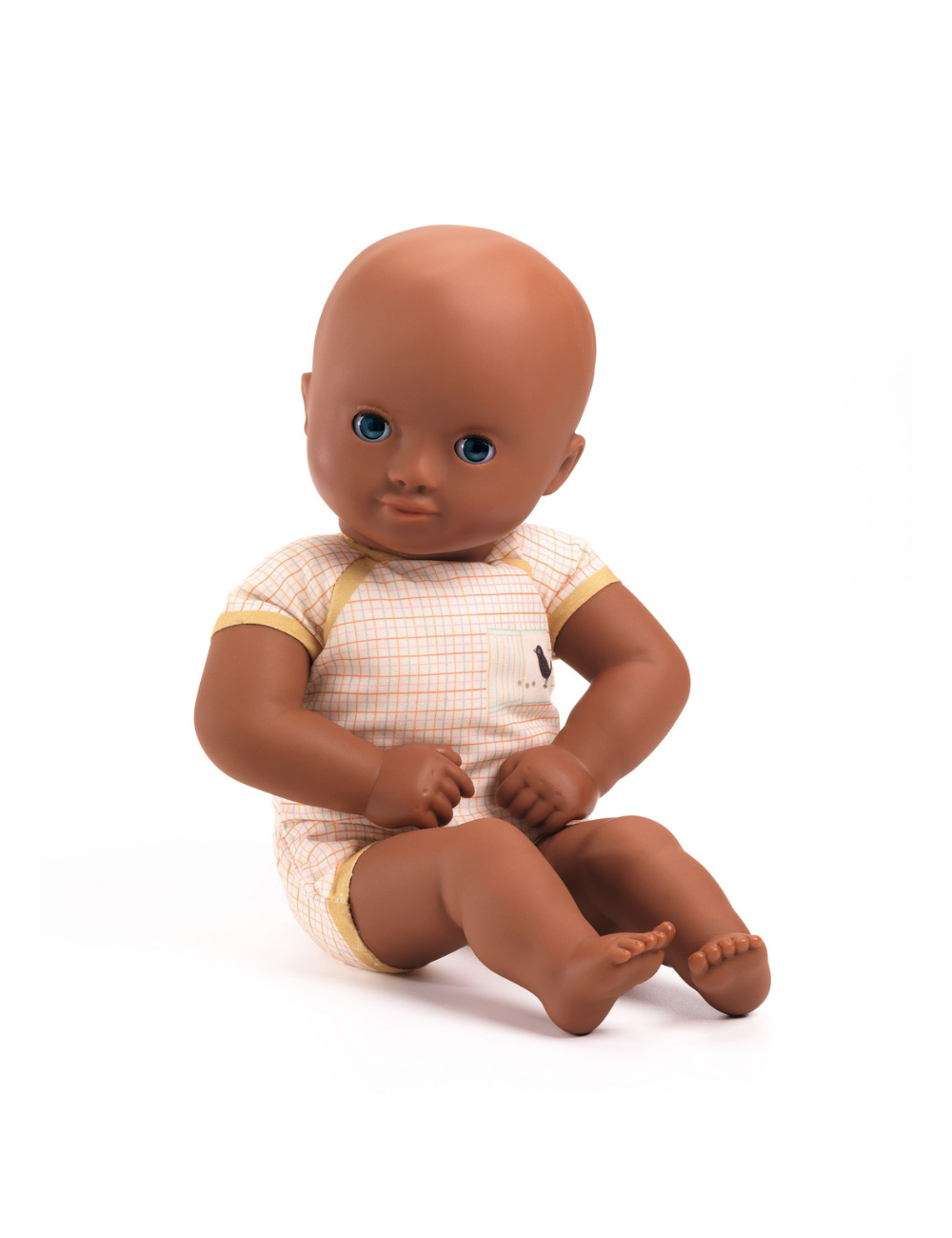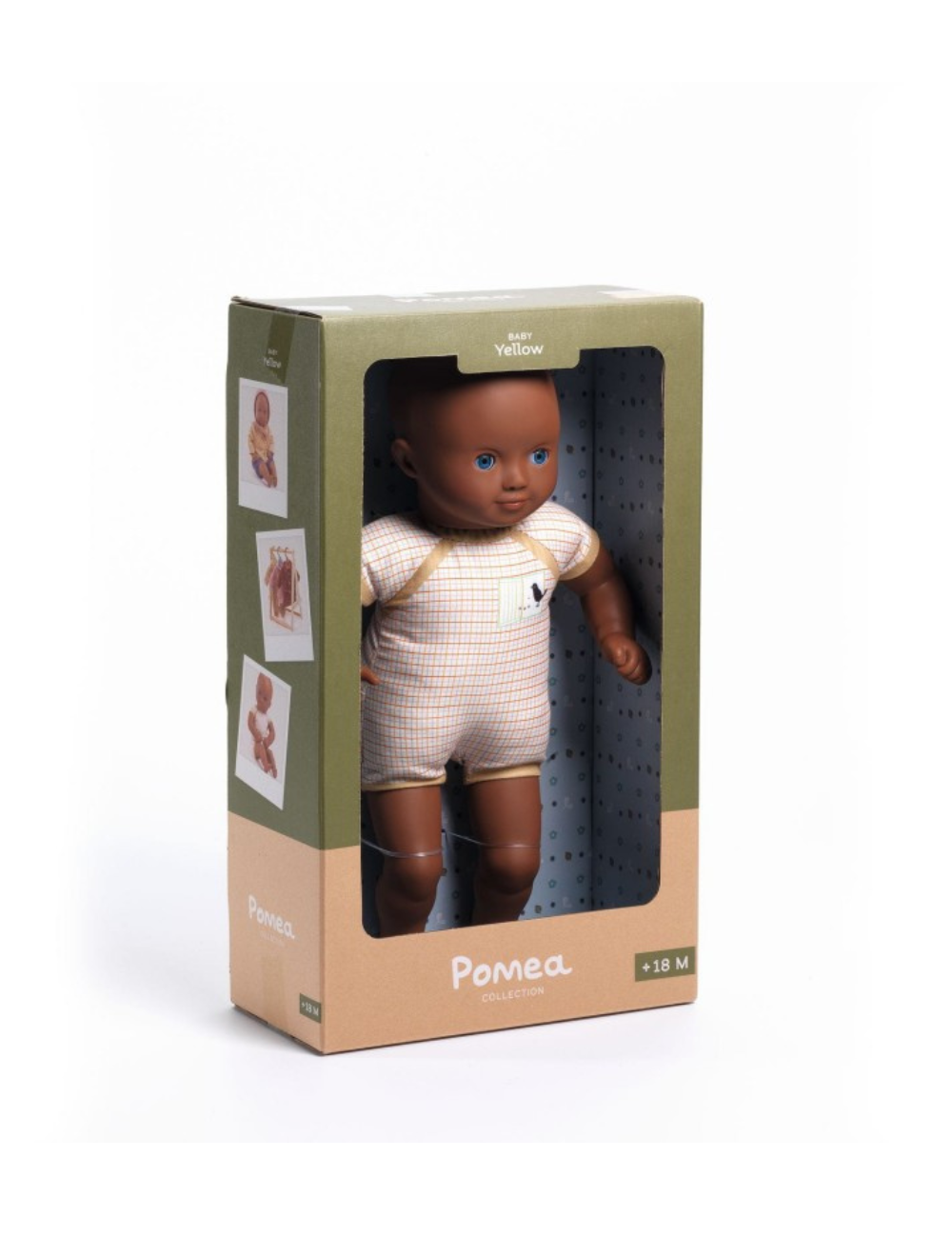 Product Details
A charming 32 cm baby doll with a soft body and dark blue eyes that open and close.
Baby Yellow has been thoughtfully designed to be light to carry; 32 cm in size, it is a baby doll that is perfectly adapted for children.

The flexible soft body is made of printed cotton fabric with a yellow trim styled to look like a bodysuit and padded in a way that enables it to be positioned like a real baby.
The face, arms and legs are made of soft, smooth neutral-scented vinyl.
Created by French toy company Djeco for children aged 18 months and upwards.

We love this product because;
The doll is machine washable at 30 degrees.
Its eyes open and shut.
It has a super soft body padded with 100% recycled fibres
The head can be turned from left to right

Caring for a doll through role-play is a great way for little ones to develop social and empathetic skills. It also helps develop nurturing and fine motor skills

Contents: One 32 cm doll (fabric body with vinyl head, arms and legs)