Pomea Dolls by Djeco - Baby Pistachio
Regular price

Sale price

£42.00
Hurry, only 4 items left in stock!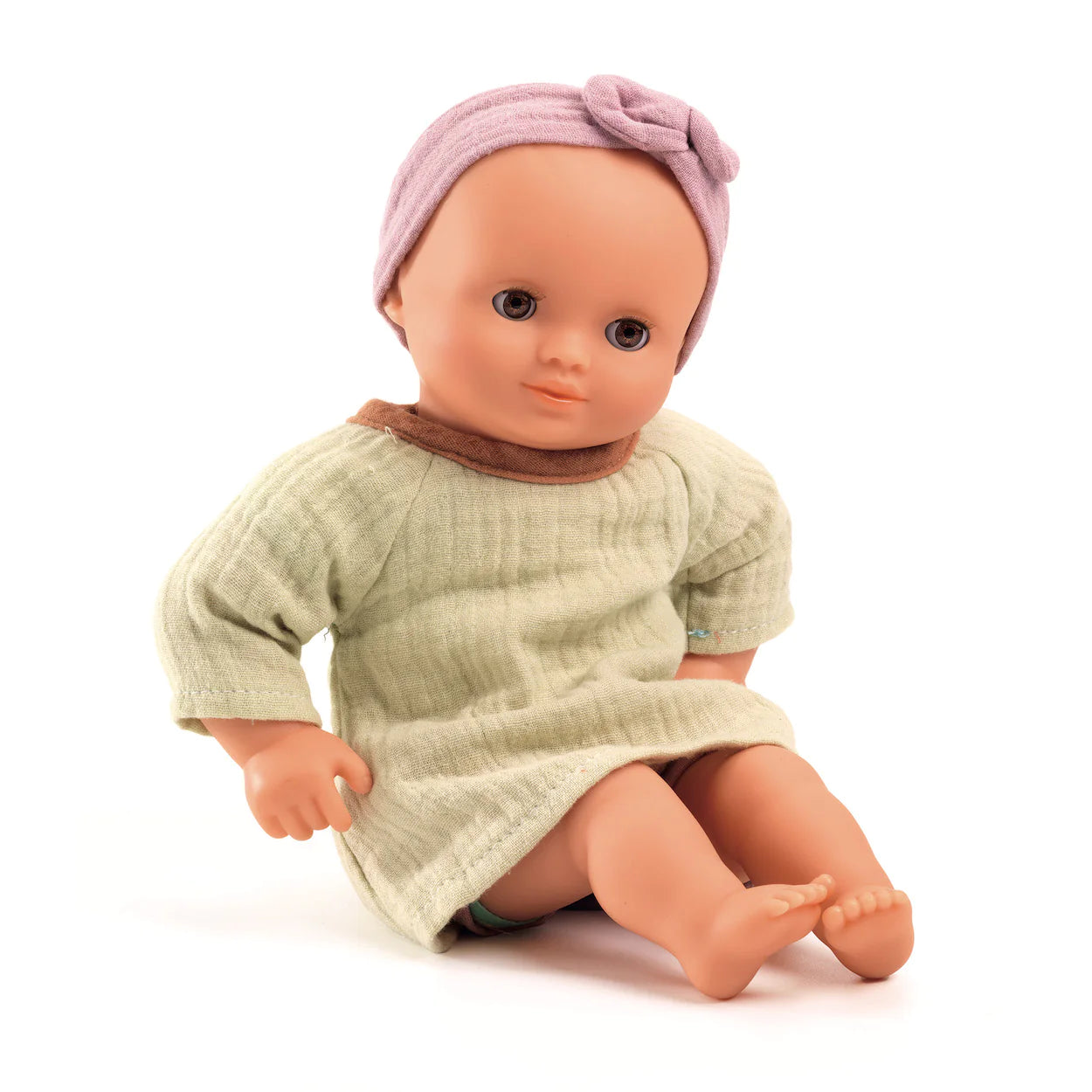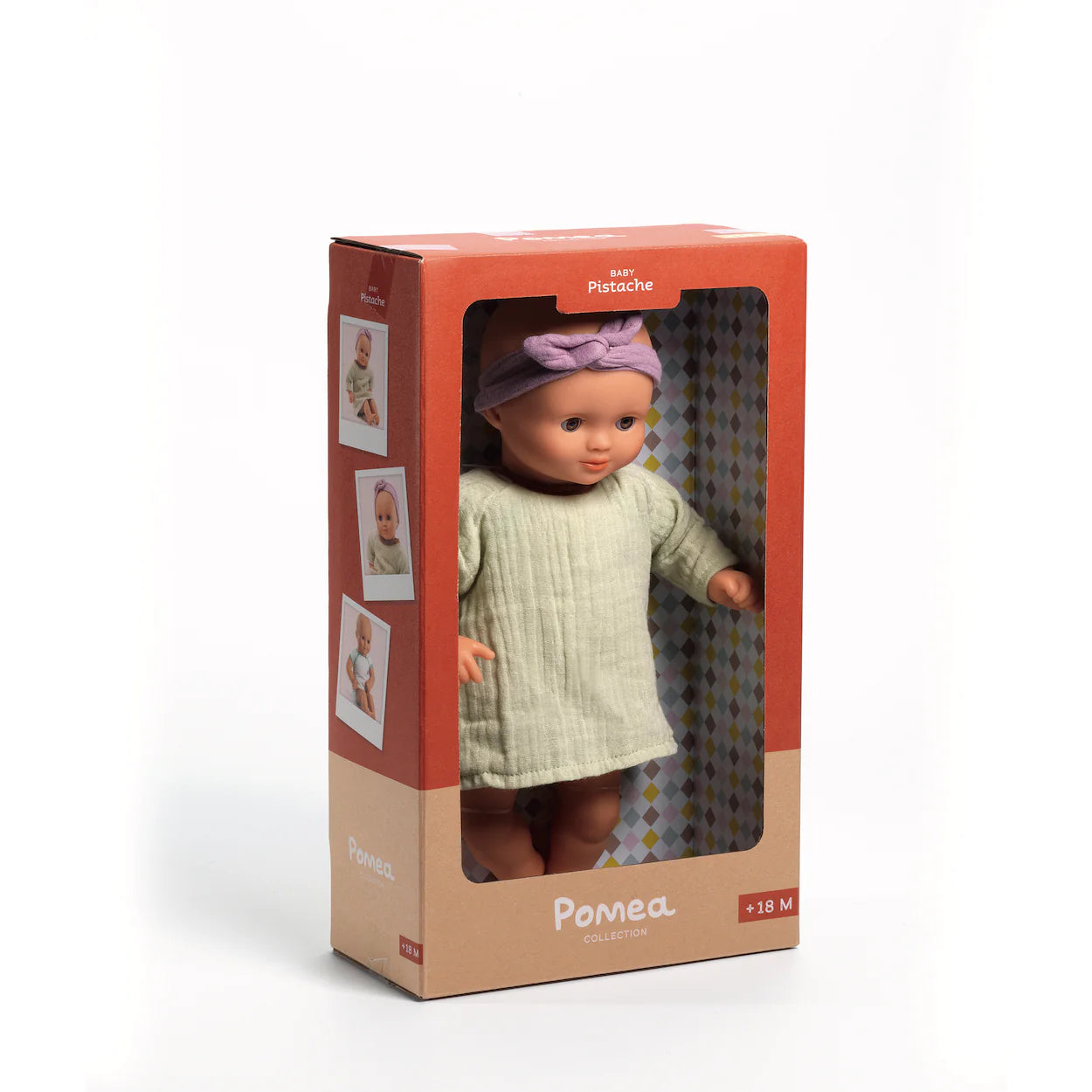 Product Details
Pomea doll by Djeco with green dress and pink headband.
This beautiful dress up doll by Djeco has brown eyes, a green printed bodysuit torso and comes dressed in a soft double gauze cotton pistachio green dress and pink headband. It measures 32cm making it the perfect sized doll for small arms. The head, arms and legs are made with unscented vinyl allowing the doll to sit and be positioned like a real baby and the soft, fabric body ensures it is lovely to hold. When baby is ready to sleep, simply lay them on their back and their eyes will close. This is definitely a doll that will be loved and treasured.
We have a whole selection of outfits and accessories so why not explore?
Contents: 1 x Pomea Doll with fabric torso, 1 x green dress and 1 x pink headband (removable)
Size: 32cm
Unscented vinyl
Suitable from 18 months +
Torso made from 100% recycled filling
Doll and clothing are machine washable at 30 degrees