Studio Roof Deluxe Nias Bird
Regular price

Sale price

£49.50
Hurry, only 2 items left in stock!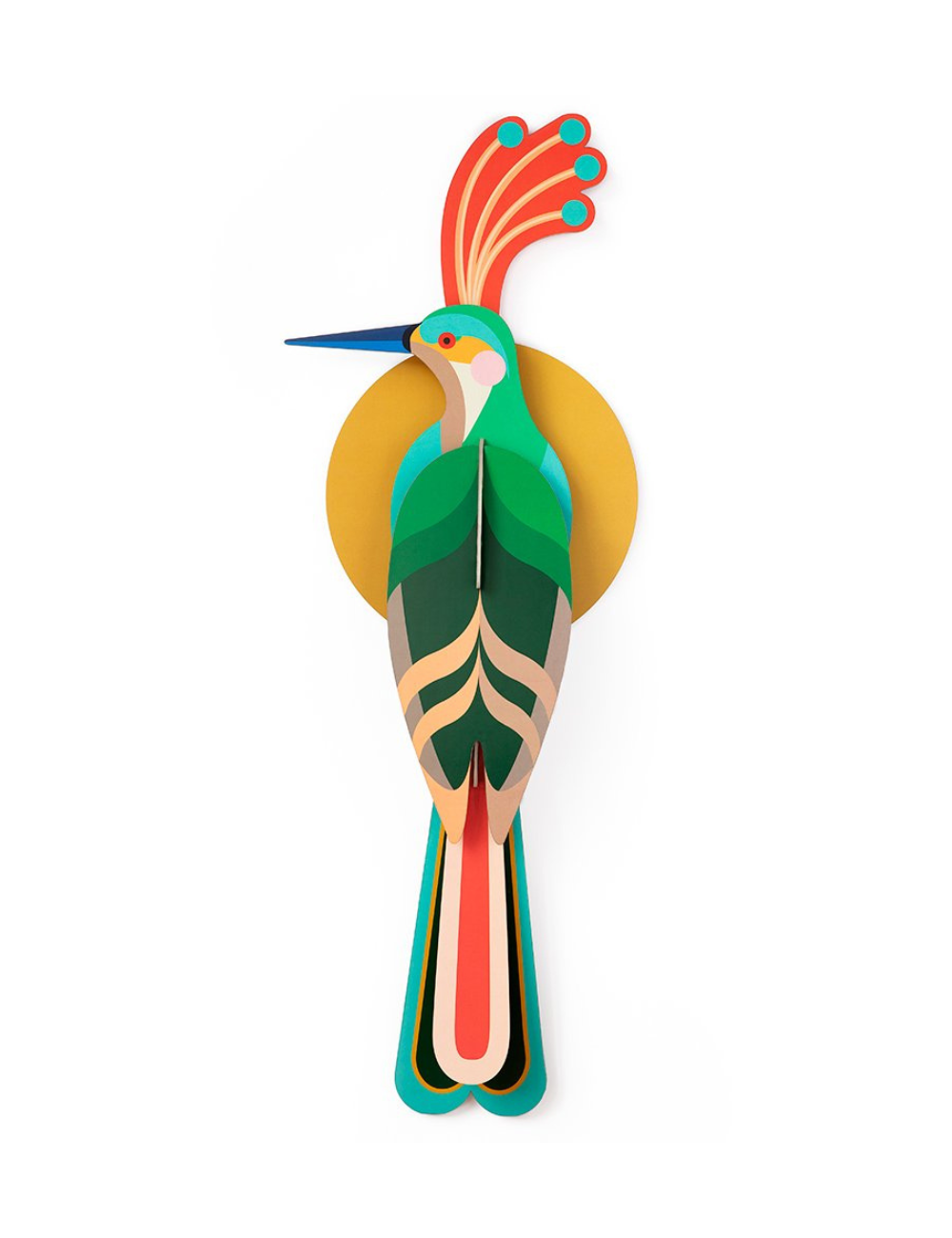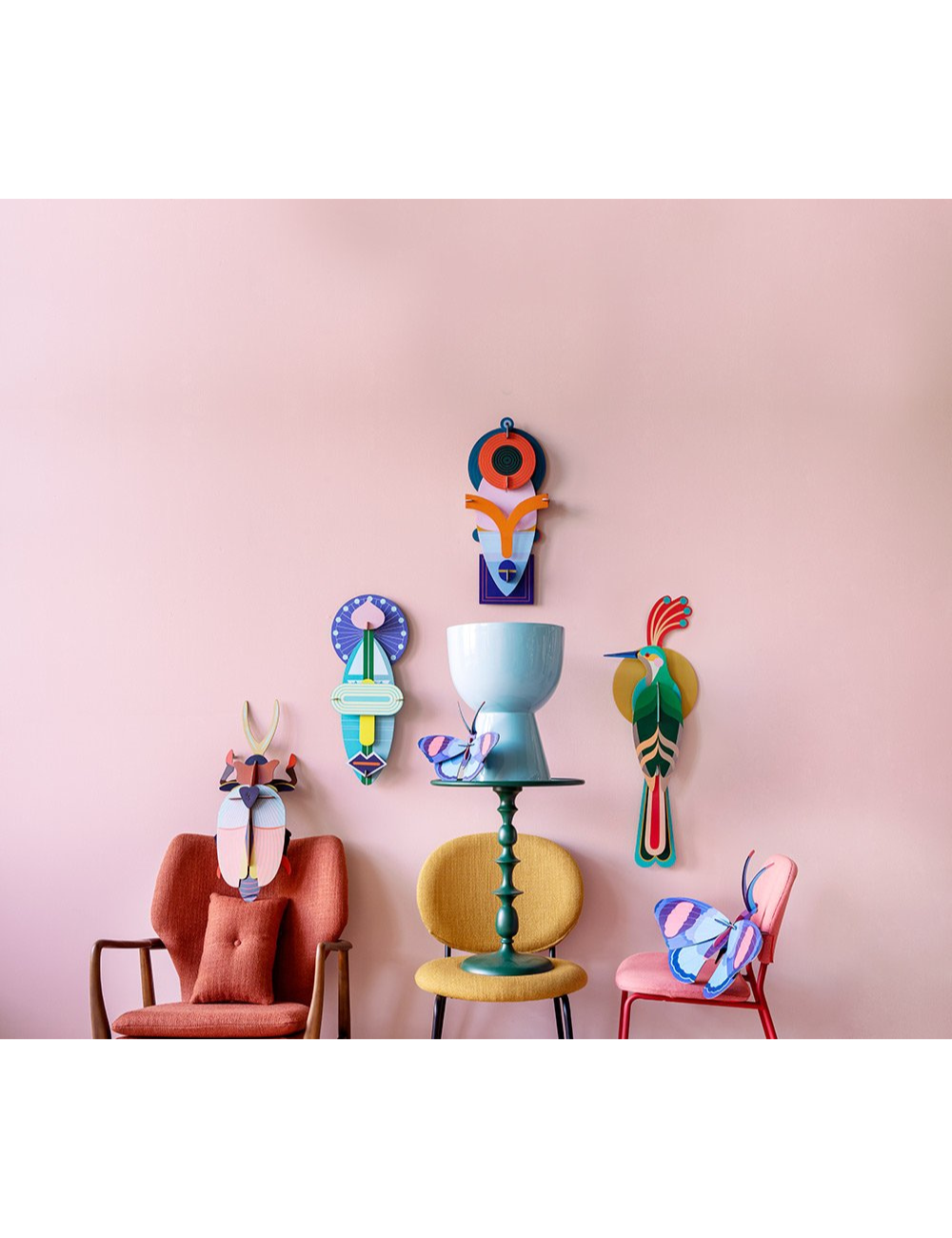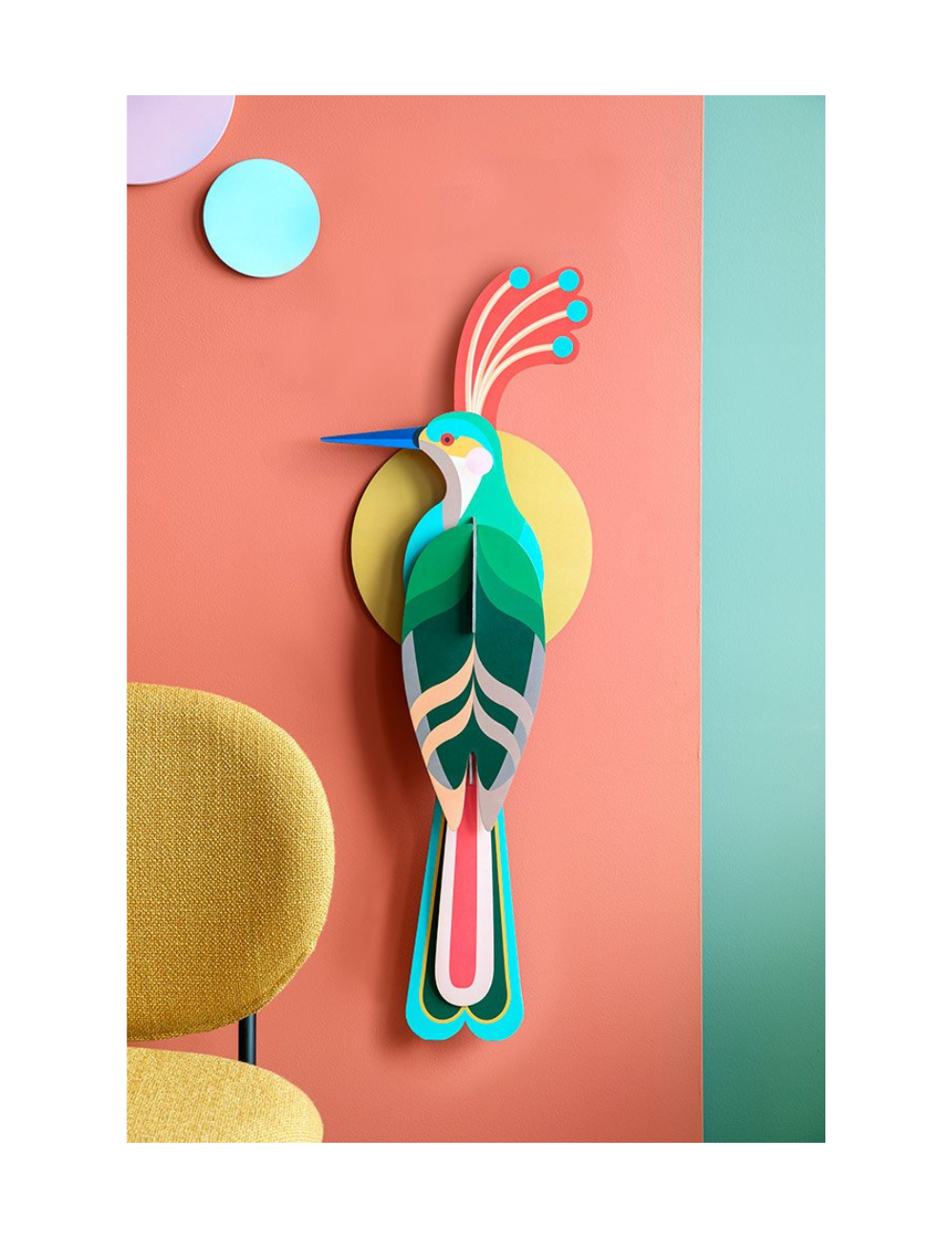 Product Details
The magnificent contrasting shades, and prominent feathered crown and tail lines of the Nias Bird may be loud and bold, but this bird is a gentle personality. Studio Roof captures it's opulence beautifully in this stunning 3D art decoration.
Made from recycled cardboard and printed with vegetable based inks in rich green and pink tones: this Deluxe Nias Bird by Studio Roof will look show stopping and dramatic mounted on a feature wall in any space in your home.
This Deluxe Nias Bird 3D Art Decoration is a perfect and eco-friendly educational tool for bird loving children to learn about the wonderful creatures around the world, along with learning to connect the cardboard pieces together to make this vibrant bird. This also makes an alternative gift for your loved ones, where adults and children alike will love building these 3D Decorations.
Team this up with Studio Roof's 3D collection of vibrant insects and animals to create a magical and contemporary feature wall in a room, available now at Babi Pur.
3D object to build, comes flatpacked
Made of recycled cardboard and printed with vegetable inks
Dimensions when built up: 14 x 9 x 39 cm – 5.5 x 3.6 x 16″
2 x B5 sheet with 6 pieces to pop out and assemble
Assembly instructions can be found on the inside of the packaging.
Studio ROOF combine nature, fantasy and art to create vibrant 3D wall decorations using recycled cardboard and plant-based vegetable inks. Bring these 3D objects to life by slotting together the colourful parts to make your own striking cardboard models. Based in the Netherlands, Studio ROOF is a family owned-business started in 2005.Dedicated to craftmanship and inspired by the imagination and playfulness of childhood, Studio ROOF believe in bringing this to every aspect of life, whatever your age! With stylish, contemporary design, make a statement on any wall with these colourful decorative wall art animal, insect and botanical models.