Studio Roof Wall Of Curiosities - Fish Hobbyist
Regular price

Sale price

£44.95
Hurry, only 3 items left in stock!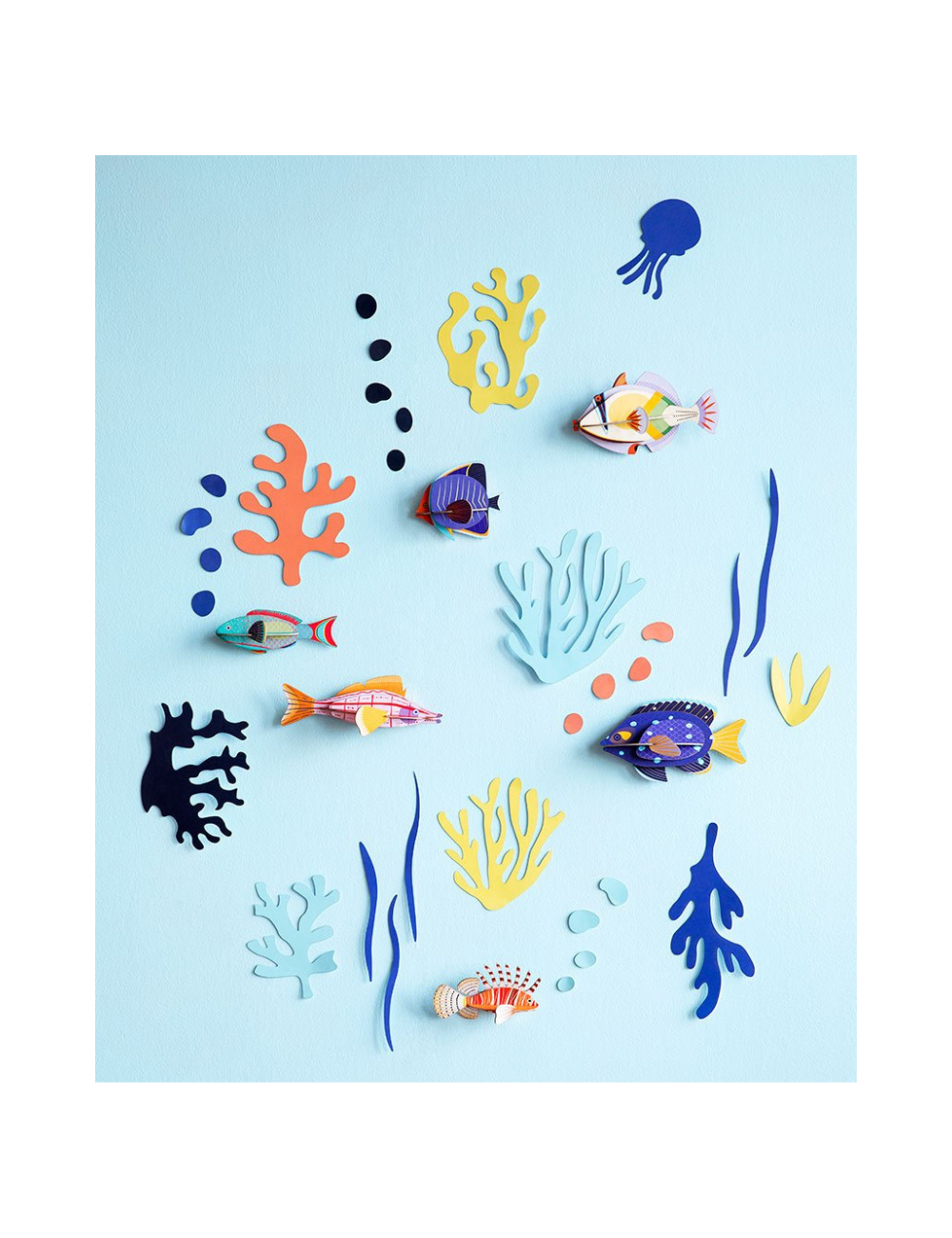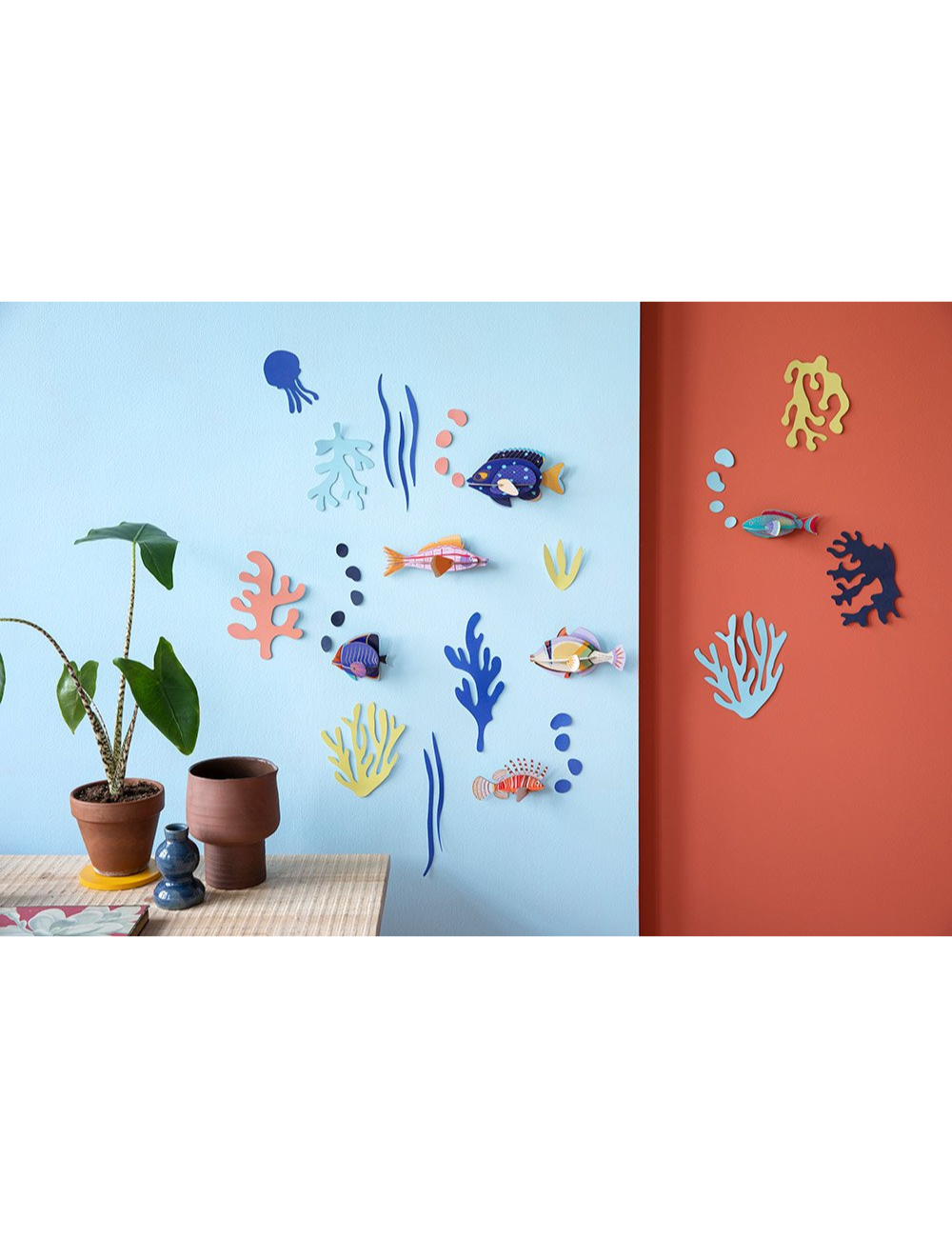 Product Details
Take a dive and turn your space into a contemporary aquatic paradise by Studio Roof with this wide range of vibrant eco interior decorative fish and seaweeds! 
This eco wall decoration is made from recycled cardboard and printed with plant-based inks. This stunning shoal of fish and slippy seaweeds has a stylish and contemporary look, with stylised lines and are vibrantly coloured in complimentary cool shades of blues, yellows, oranges and purples. This group looks amazing all-together mounted on a wall as a statement underwater piece, or bubbled across multiple walls within the same room or on a coffee table. They are an eye-catching centre piece of any living space and will be a huge hit with kids fascinated with these underwater creatures!
Children and adults will love building these insects to adorn a feature wall - there's plenty of marine animals to construct with over 30 pieces to pop out and join together! These make stunning decoration for a contemporary playroom or nursery. Explore the other wall-mounted underwater creatures by Studio Roof we have available here at Babipur!
Features:
Includes 6 fish and 6 pop-out pieces of seaweed to construct!
Bright and beautiful contemporary designs and colours
Comes with double sided foam tape to mount onto wall
Made from recycled cardboard and printed with eco vegetable inks
4 A4 card sheets with 28 pieces to pop out and construct and 4 A4 sheets with 10 seaweed peices to pop out! (lots of fun!)
Dimensions of the biggest fish when built up: 18 x 7 x 11 cm – 7 × 2.8 × 4.3"
Studio ROOF combine nature, fantasy and art to create vibrant 3D wall decorations using recycled cardboard and plant-based vegetable inks. Bring these 3D objects to life by slotting together the colourful parts to make your own striking cardboard models. Based in the Netherlands, Studio ROOF is a family owned-business started in 2005.Dedicated to craftmanship and inspired by the imagination and playfulness of childhood, Studio ROOF believe in bringing this to every aspect of life, whatever your age! With stylish, contemporary design, make a statement on any wall with these colourful decorative wall art animal, insect and botanical models.